Europe is home to IRU's Brussels office, which is the organisation's oldest established regional office outside of Headquarters, created in 1973. Our activity here is to promote the mobility of people and goods within the European Union.
We do this by innovating, contributing to EU policy initiatives and legislation, promoting an economically sound operating environment for road transport, ensuring fair competition, and working to ensure that the road transport industry play a leading role in mobility and trade throughout the EU.
The core topic areas we cover include innovation, sustainability and environmental issues, collective passenger transport, tourism and mobility, road safety and security, new mobility concepts, and access to the market, fair competition, and evolution of Europe's transport network. Over the decades, IRU has advised and collaborated with EU Institutions, governments, transport ministries, road- and collective passenger-transport operators across this whole region, working in a multi-stakeholder dialogue to address the region's common concerns and most important issues.
European Commission's Mobility Package
The European Commission has released new legislative proposals that cover a huge range of transport-related laws, covering both passenger and freight transport. These proposals represent the biggest changes to the rules governing European Union transport operations for many years. IRU is actively involved in shaping the proposals as they make their journey through the EU Institutions. The areas covered include access to the market regulations for both passenger and freight transport, including cabotage rules; access to the profession for freight transport operators; enforcement of road transport rules; driving and rest time rules for both passenger and freight transport; road charging for commercial transport; hired vehicle rules; and emissions standards and measure for commercial vehicles.
Brexit
One of the most difficult and contentious issues being worked on by IRU's Brussels office is the United Kingdom's decision to leave the European Union - so-called Brexit. This process has the potential to significantly affect international road transport - both passenger and freight. By working closely with its European members IRU is highlighting the areas that need to be addressed and the very real dangers that the road transport industry faces if no deal is reached in negotiations between the European Union and the United Kingdom. Through IRU's Brexit Task Force solutions are being identified to the most pressing issues such as customs procedures, recognition of documents and training, and the movement of people. What is clear is that business needs certainty if it is able to plan ahead and to avoid chaos at border crossings and the voice of the international road transport industry must be heard.
Read more about Brexit
Decarbonisation of road transport
Environmental issues and specifically the decarbonisation of road transport remains a key issue for both decision makers in the European Union and the road transport industry. IRU helps translate these values to its members in the region. We draw on our three pillars - economic, environmental and social sustainability - to help frame key issues within the road transport industry. We work with the European Union institutions to develop and suggest sustainable policies that helps road transport meet its environmental responsibilities. For example, IRU argued for and achieved an increase in permitted vehicle weights to allow for heavier alternative fuel propulsion systems. The commercial road transport sector has made huge progress in cutting toxic emissions: -98% over the last 20 years. More needs to be done and IRU is committed to driving further emissions reductions and to investing in decarbonisation.
Collective passenger transport 
Mobility of people is key for many of our EU passenger transport members, notably bus, coach and taxi operators, which IRU considers all to be part of the collective passenger transport network. As one of the world's tourist destination hot spots, coach tourism is big business in Europe, which is why IRU works closely with its members and other partners across Europe. Passenger road transport is a people business - performed by people for people. It is essential that the difference between freight transport and passenger transport is understood by Europe's decision makers - after all a bus is not a truck. Too often the role and the specific nature of road passenger transport is overlooked. IRU continues to fight this oversight and push for the most business-friendly rules as possible. This includes such things as fighting city access restriction for coaches and advocating for specific driving and rest time rules for the sector. Buses and coaches are part of the solution to reducing the environmental footprint of personal mobility. They must not be treated as part of the problem.
Home to IRU Projects
IRU's Brussels office is also home to IRU Projects asbl. IRU Projects is part of our wider innovation work and allows IRU to work on European Commission funded projects that develop new technologies and ways of operating that will help the commercial road transport industry face the challenges of tomorrows. These projects are often at the forefront of new policies, business models, services, training materials and other solutions that foster increased sustainability and safety of road transport. IRU cooperates closely with our dedicated IRU Projects team in this region, in tandem with EU authorities, governments, industry and business partners.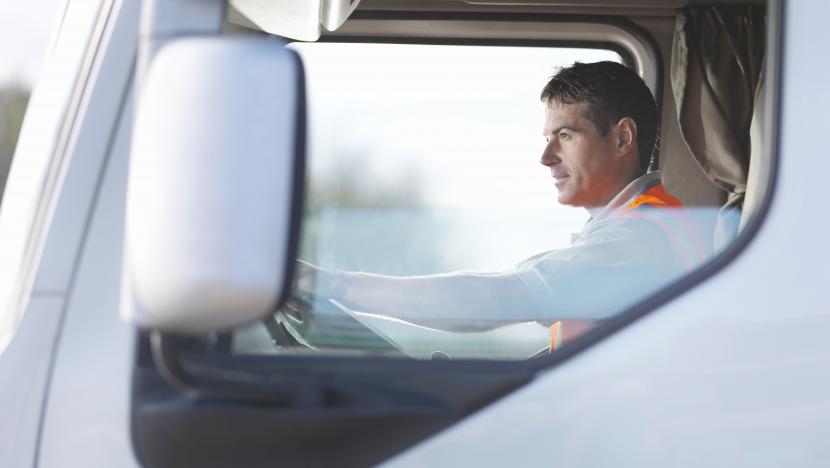 IRU Positions Documents
All IRU Positions & Resolutions can be found in the IRU Library. Click below to access the library