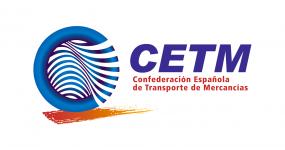 Spain Madrid
Member type:
Goods transport, Associate non-corporate, Transport Association
The Spanish Confederation of Goods Transport by Road (CETM), founded in 1977 with the aim of defending the general interests of the road freight transport sector and logistics, represent more than 30,000 associated companies in different specialties and also has the representativeness of 51% of the National Road Transport Committee (CNTC), a collaborative and sectorial stakeholder for public administration with competence on transport matters.

The CETM has a delegation in Brussels in order to provide coverage and follow-up on initiatives in the European Union and is also represented through its National members on the European Economic Interest Grouping oriented in the development of Logistic Platforms (EUROPLATFORMS), on the Federation of European Movers Associations (FEDEMAC), and on the European Transport Training Association (EuroTra) . CETM is also an active member of the Spanish Confederation of Business Organizations (CEOE) that is a part of the European organization "Businesseurope".
Secretary general:
Miguel Angel VALVERDE
CEO/Director:
José- Maria QUIJANO (Director EU Relationship)