People are the heart of our industry, so IRU makes our roads safer for all, and tackles the root causes of the increasingly acute driver shortage by fostering harmonised rules and standards designed to ensure safer, fairer working conditions, and a better image of the industry.
Tackling the driver shortage and improving working conditions for drivers
Driver shortage is an issue faced globally. For the past 15 years, the trucking industry in North America, Europe and Central Asia has seen an increasing shortage of truck drivers, directly impacting on the delivery of day to day items on our desks and shelves. A steadily decreasing pool of available truck drivers for hire limits the ability of shipping companies to keep up with the rising demands of web commerce. This means less volume and higher costs for consumers – and therefore a possible drop in demand. A labour shortage, as in the case of truck drivers, leads to unemployment and/or underemployment, which renders both our economies and our communities vulnerable. In Europe for instance, 21% of freight driver positions and 19% of passenger positions remained unfilled.
IRU Road map
In order to tackle this global problem, IRU has brought together stakeholders to promote and open up the profession to a more technically skilled, younger workforce, as well as to improve gender balance. IRU is leading a task force on driver shortage present in several regions and has prepared a road map.
Driver shortage page
IRU has also developed a dedicated page where you can find the detail of the actions taken by IRU.
Research projects
IRU takes part in several research projects to assess the current conditions of drivers and anticipate the future changes in the job to accompany it. Have a look at the SSTPA study assessing the needs of parking areas in Europe or the Steer2Career project developing tools and guidance documents to prepare drivers for automation.
Improving road safety
Safety drives all aspects of IRU's work. Road safety is essential to the well-being of people and societies, and vital for economic growth and prosperity. For decades, IRU has worked to make commercial road transport safer for everyone on and around our roads. Read more about safety here.
Guiding the transition to automation
IRU is guiding the transition to automation by helping the sector to future-proof its operations by anticipating reskilling requirements for drivers moving to autonomous vehicles. Technology and innovation key to overcoming challenges and securing the future of the industry – over three quarters (76%) of transport companies surveyed expect autonomous trucks to become a viable option on the roads within the next decade. IRU is taking the lead on exploring the impact of automation and how this will affect the sector.
IRU is also involved in the ARCADE project, which looks at promoting and harmonising the deployment of Connected, Cooperative and Automated Driving (CAD) systems.
Another key project to guide the transition to automation is the Drive2thefuture project, which evaluates drivers' acceptance of automation. In this project, IRU will lead the development of training programmes and certification standards for professional truck, bus, coach and taxi drivers.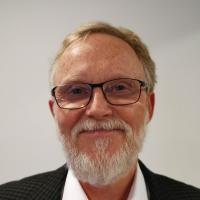 "We are working on finding solutions to the professional driver shortage and with IRU as a partner, this crucial work assumes an international dimension."
Deputy Secretary General, Norwegian Road Transport Association (NLF)