For a safer road transport industry
Safety drives all aspects of IRU's work. Road safety is essential to the well-being of people and communities, and vital for economic growth and prosperity. For decades, IRU has worked to make commercial road transport safer for everyone.
Improvements in technology and high standards of driver training are further minimising accidents involving trucks. But every accident is one too many. We can never be complacent when it comes to road safety.
The challenge
According to figures from the UN, there are more than 3,500 casualties on the world's roads every day. 
 
In addition to human lives, accidents also affect transport operations. Higher insurance premiums, immobilised vehicles and the cost of repairs are all a problem for operators. 
The challenge for the industry and the entire international community is to reduce the number of casualties. The only way to do this is by improving road safety.
The industry's commitment
Road safety has always been, and will remain, a top priority of the road transport industry. 
Commercial vehicles are involved in less than 3% of road accidents, of which 85% are caused by human error. Three-quarters of these are caused by other road users, which means that human error by professional drivers causes less than 1% of accidents. 
Buses and coaches are the safest mode of passenger transport, with just 0.02 fatalities per million vehicle kilometres travelled.
This demonstrates the high standards maintained by all professionals in the sector as they work towards the long-term vision of zero road accidents.
"IRU works to improve standards in professional road transport, raise awareness through campaigns, studies and reports, and provide practical guidance to make our roads safer."
Leading road safety solutions 
Training to strengthen safety culture
Addressing human error, which is the main cause of accidents, is crucial to strengthening a culture of road safety. All road users have an important role to play.
For more than two decades, the IRU Academy has led the way, providing targeted training programmes to all professional road workers and managers, including drivers of trucks, buses, coaches and taxis.
Courses cover a variety of safety-related topics such as safe loading operations and cargo handling, defensive driving and fleet-safety management. Our Associate Training Institutes are ambassadors for international best practices on safety.
Certification for safer transport operations
The IRU RoadMasters industry-led certification programmes have been developed for road transport operators who want to invest in their workforce to improve safety.
Training, capacity-building, awareness-raising and incentives are all necessary to minimise human error and improve safety standards.
IRU RoadMasters skills assessments help to measure and regularly monitor drivers' performance and proactively target skills gaps.
Shippers and other transport purchasers, with their own service excellence and risk-mitigation criteria, also play a crucial role in incentivising both companies and the broader industry to demonstrate that stringent international standards are being respected.
Technology to improve safety 
Better vehicle technology means better road safety performance. Innovations such as blind-spot assistance solutions and emergency-braking systems help drivers react more quickly to potential hazards.
But this new technology is expensive. IRU works with the industry to make these solutions accessible, for example by calling on governments to offer incentives that encourage investment in safety measures.
Road safety advocacy
IRU supports governments and public sector authorities in shaping legislation, improving enforcement in a targeted manner, raising awareness and learning from best practices around the world.
IRU works alongside the UN, and other international and intergovernmental organisations, to advocate for the development of internationally harmonised safety legislation on vehicle standards and safe transport operations, including the transport of dangerous goods and load securing. 
IRU and its members also work closely with the relevant national authorities to implement appropriate standards and best practice at the national and local level. 
As a result of our advocacy work, governments have intensified their efforts to develop and finance safe and secure truck-parking areas.
Investment in road safety
To support the industry in taking informed decisions and measuring progress, IRU has released a comprehensive report on road safety investment by companies in the mobility and logistics sector. 
The report assesses safety-related investment decisions by companies operating buses, coaches and trucks. It examines the safety culture inside companies, why and how they invest different safety measures and identifies the obstacles preventing further investment.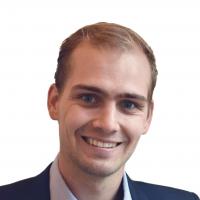 "It is very important to open the discussion around this important topic – which is safety – and to open collaboration with service providers, technology suppliers"
Global Logistics, GSK