Commercial road transport services are at the heart of mobility, delivering economic and social prosperity around the world. It is fundamental that this essential industry has a sustainable outlook when it comes to economic viability, social responsibility but also to decarbonisation. 
IRU recognises that decarbonisation must be addressed from a global perspective.
5 pillars for decarbonisation
In 2018, we defined the five pillars for decarbonisation:
Boosting operational efficiency, through measures such as load factor optimisation, digitalisation and greater use of collaborative transport platforms, could contribute to CO2 savings of up to 10% in the EU. The use of high-capacity vehicles can also lead to significant CO2 savings, with 2 vehicles able to carry the load of 3 regular trucks.
Eco-driver training helps the sector reduce its impact and IRU is playing an active role by providing training for drivers. 
Increasing the use of alternative fuels through a range of solutions. Operators are committed to using greater blends of low-carbon fuels in conventional engines, and shifting to new powertrain solutions where the business case exists. 
Improving fuel efficiency through further development and uptake of the latest technologies, such as engine efficiency improvements, waste-heat recovery and improved aerodynamics.
A strong collective transport system offers a viable alternative to private car use, reducing both congestion and CO2 emissions. 
IRU's vision for decarbonisation
In 2019, IRU published its 2050 Decarbonisation Vision - a road map for green mobility and logistics that identifies quick solutions available right now and at minimal cost, to help the sector reduce its environmental impact.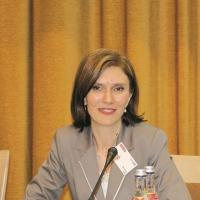 "IRU is guiding our way in the challenging task of further greening road transport operations which has become a pressing matter globally."
Responsible for representation and information, UNTRR, Romania
Climate action from IRU and ITF at COP25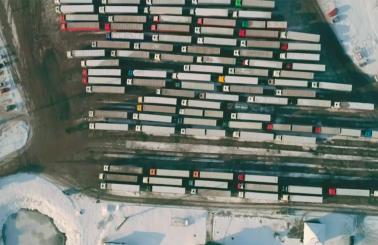 Simplifying border procedures can reduce waiting times and trucking's carbon emissions.