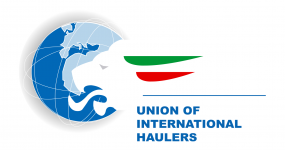 Bulgaria Plovdiv
Member type:
Goods transport, Associate non-corporate
Created in 2004, the Union of International Hauliers (UIH) gathers more than 920 company members with 15,000 vehicles and over 24,000 employees in the sector of international road transport of goods.

Headquartered in Plovdiv and office in Sofia, the main objective of UIH is to protect the rights and legitimate interests of the Bulgarian Hauliers domestically and abroad in front of all national and international institutions. UIH develops means to improve the organisation of international freight movements, and enhance the quality of transport services.

Since 2019, the Union of International Haulers (UIH) is represented in Brussels and is present in expert groups within the Directorate-General Mobility and Transport (MOVE).
CEO/Director:
Yordan Arabadzhiev, General Director