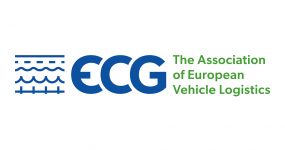 Belgium Brussels
Member type:
Goods transport, Associate non-corporate, Transport Association
Established in 1997, ECG is the Association of European Vehicle Logistics and represents the interests of around 130 member companies and partners, from family owned SMEs to multi-nationals. ECG Members provide transport, distribution, storage, preparation and post-production services to manufacturers, importers, car rental companies and vehicle leasing operators in the European Union, Norway, Switzerland, Serbia, the Russian Federation, Ukraine and Turkey and beyond. Today ECG members have an aggregate direct turnover of around 23 billion euros. More than 145,000 Europeans are employed directly by
the vehicle logistics industry and an additional 300,000 are indirectly employed in the sector. They own or operate 460 car-carrying ships, 13,600 purpose-built railway wagons, 19 river barges and around 26,000 specialist road transporters.
CEO/Director:
Mike STURGEON (Executive Director)