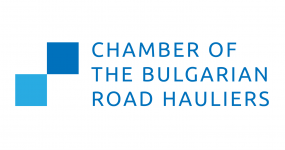 Bulgaria Sofia
Member type:
Goods transport, Associate non-corporate, Transport Association
Established in 2017 the Chamber of the Bulgarian Road Hauliers (CBRH) is a non-profit organization, registered under the Non-Profit Legal Entities Act of the Republic of Bulgaria.
The Chamber gathers more than 300 member companies, and their number is continuously growing, that operate on the national and international scene for the transport of people and goods. It plays a mediator role between the public authorities and the small and medium-size companies in transport businesses.

The CBRH's daily operations are, among others, to promote transport strategies which favour truck drivers and remove discriminatory policies. In order to protect its position on these relevant issues, CBRH drafts legal clauses and organizes discussions and events to generate awareness among their members.

The CBRH contributes to international transport safety, tackles the issues of driver shortages, and fosters a safe, fair and professional working environment. It also works on policy incentives such as increasing alternative fuel use, boosting operational efficiency, building strong collective transport, and promoting strong business incentives.