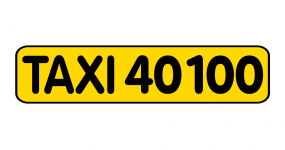 Austria Vienna
Member type:
Associate corporate, Taxi, Mobility Operator
CC Taxicenter GmbH was founded more than 50 years ago and is one of Austria's largest taxi dispatchers.
CC Taxicenter GmbH works with more than 1200 taxi companies providing transport for passengers all over Austria.
It has a vehicle coverage of more than 2000 vehicles, over 4500 drivers and 60 full-time employees.
To ensure innovation and sustainability, CC Taxicenter GmbH works closely with different partners such at Taxi40100, is committed to the environment with "Green Taxis" and is involved in social actions by regularly supporting fundraising events for the benefit of charitable institutions.
With Taxi40100, CC Taxicenter GmbH supports the further development of European quality standards in passenger transportation and with the digitalisation of the traditional taxi arrangement service, it offers flexible ordering options and cashless payment methods.
CEO/Director:
Andreas HOEDL (CEO)