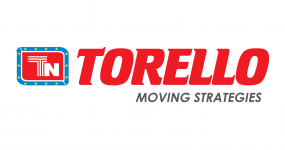 Italy Montoro
Member type:
Goods transport, Associate corporate, Transport & Logistics operator
Founded in 1975 in Italy, Torello is a family-run company that operates at a national and international level in the field of road transport.

As one of the Europe's leading logistics providers, Torello supports industry and trade in the global exchange of goods through land transport, contract logistics and supply chain management. Though road transport is their main business, as a 3PL (third party logistics) partner, Torello designs customised warehouse and last-mile distribution solutions.

With modern HGVs, combined with an offer of services that reaches the heart of cities with smaller commercial vehicles, Torello's road and intermodal transport solutions for any load are performed with a fleet of over 3,200 units.
CEO/Director:
Umberto Torello