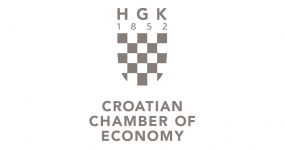 Croatia Zagreb
Member type:
Goods transport, TIR association, Associate non-corporate, Transport Association
The CCE is an independent professional and business organisation of all legal entities engaging in business in Croatia with compulsory membership and scope of activities established by law. The CCE originates from the Chamber of Commerce and Crafts, which began operating in the year 1852, but according to the 1991 Act operates under the name Croatian Chamber of Economy.

The main tasks of the CCE are to represent, harmonize and protect the common interests of the members before the state bodies, participation in shaping the economic system and economic policy measures, promoting the Croatian economy abroad, provision of stock exchange services and secondary raw materials, business education and the exercise of public authorities entrusted by law to the Chamber.
President:
Luka BURILOVIC