Save money… and the planet
Imagine reducing your fleet's fuel consumption without affecting your productivity… yet still doing your bit for the environment.
This triple goal has been made possible through IRU's EcoEffect programme.
In recent times, the steady increase in fuel prices has hit transport operators hard. We also know there's increased pressure on the road haulage industry to reduce emissions. There's a simple way to address both of these problems – 'eco' driving.
In 2011, IRU, supported by the European Commission, introduced a pilot eco-driving programme in Eastern Europe, which was rolled out across Romania, Poland, and the Czech Republic. Over two years, we trained over 2,500 drivers and 100 trainers.
Now, we run the scheme all over the world.
Companies who take part in our EcoEffect programme see, on average, a fuel use reduction of 15%.
What is eco-driving? How does it save money?
The IRU Academy currently runs a one-day course, and a three-day programme to help drivers learn the most efficient way to behave when they're on the road.
In these courses, drivers learn:
How to hone their observational skills: by anticipating what's coming up on the road, drivers can avoid unnecessary acceleration and braking, reducing fuel costs.

The technology available to them: on the course, drivers and companies have exclusive access to a unique web application to help them analyse their fuel consumption. IRU also takes advantage of its network to share best practice amongst drivers

Advanced driver skills: drivers learn new driving techniques that help them reduce the wear and tear on their vehicle. This leads to lower maintenance costs, faster overall speeds, and safer vehicles.  
The good news is that through eco-driving, your drivers are not only doing their bit, but they're saving you money as well.
Any transport operator and training centre interested in eco-driving can apply to the ECOeffect programme. Find out more at the EcoEffect website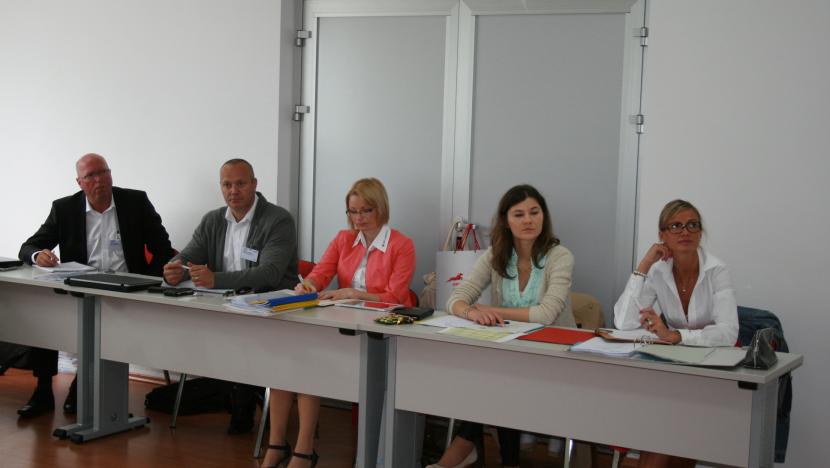 Don't just take our word for it
One of IRU's members, Enkoping, has had some real results because of their new eco-driving standards.
Their fleet is made up of 65 trucks, 10 small pickups, 62 trolleys and 95 drivers (co-workers)
Thanks to their commitment to eco-driving, in just one year, they've managed to:
Save 80,000 litres of diesel (around €96,000)

Produce 690 fewer tons of CO2.

Save €15,000 on tire and brake maintenance.
They got a return on their training investment in fewer than two months.
What would your company do with these kinds of savings?