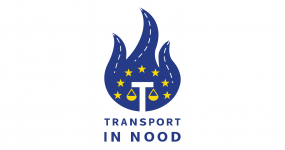 Netherlands Weesp
Member type:
Goods transport, Associate corporate, Service Provider
Founded in 2008, Transport In Nood B.V. is a service provider in Europe that focuses on finding solutions to simplify commercial road transport companies' operations. At the request of their contacts in the transport world, Transport in Nood B.V. made sure that vehicles could get back on the road as soon as possible when they were stopped for various reasons. Over the years, Transport in Nood B.V. has continued to expand its services and has built up a large european network.

Transport In Nood B.V. supports the operation of more than 3,200 clients in Europe including, among others, 24 hour assistance service for the payment of fines on the road, legal assistance to dispute fines throughout europe, selling debit cards (Visa cards) for payments on the road, arranging the registration of minimum wages for all needed European countries, vending of toll systems, VAT and EDM refund and delivering a software platform for GDPR regulations. There is a good and fast solution for all challenges along the way.