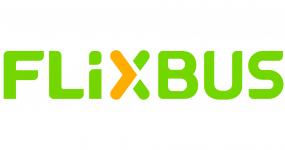 Germany Munich
Member type:
Passenger transport, Associate corporate, Mobility Operator
Founded in 2013, FlixMobility is a global mobility provider, offering travel via the FlixBus and FlixTrain brands. With their unique business model and innovative technology, the start-up has quickly established the largest bus network in the world, servicing 28 countries in Europe as well as the United States.

From 16 global offices, more than 1,200 FlixMobility employees manage the technology development, network planning, operations control, marketing & sales, quality management and continuous product expansion. Meanwhile, the daily scheduled service and green FlixBus fleet is managed by bus partners from regional SMEs, while FlixTrain operates in cooperation with private train companies. More than 300 bus and rail partners employee roughly 7,000 FlixBus and FlixTrain drivers.

FlixMobility has today 350,000 daily connections and 2,000 destinations. Over 100 million people have travelled with the green buses and trains since the company's start. Further to its position within passenger transport in Europe, FlixMobility would like to be associated to IRU's activities.
CEO/Director:
André SCHWÄMMLEIN (CEO)