Significant differences are visible when considering the rules and practices on the transport of live animals actually in force in the various EU Member States.
For example, EU Regulation (EC) No. 1/2005 requires that animals are checked for fitness before they are transported on long journeys between Member States (and with third countries), but there are dissimilarities in the evaluation of the status of the animals that induce concerns about animal welfare and potential conflicts between the different actors.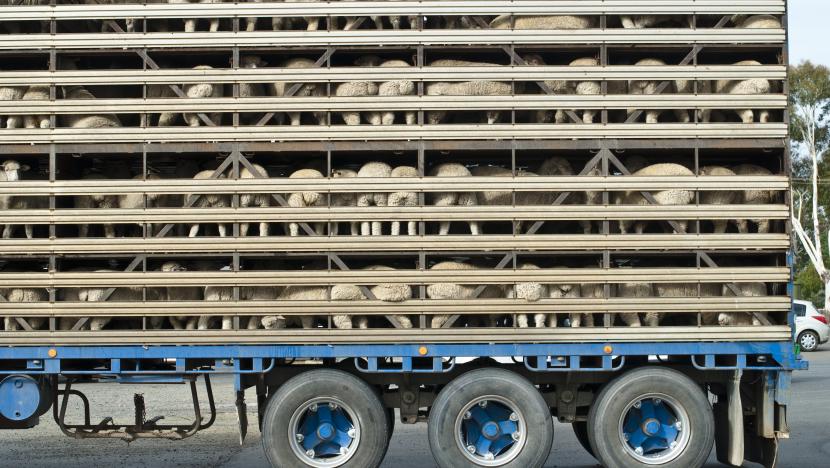 The consortium (supported by and Advisory Board and several academic partners) will capitalise on the variety of approaches of its partners (farmers, specialised transporters, traders, slaughterhouse operators, animal rights representatives and veterinarians) and consequently collect and collate the appropriate good/best practices in livestock transport (transport times, rest periods, temperature measurements, surface areas, penalties, rules and regulations).
During the 3-year project duration the 16 partners, from across Europe, will also develop practical guidelines for this specific kind of transport, according to the animal categories (cattle, pigs, horses, shheps and poultry), and will finally disseminate through the networks of the main European stakeholder groups involved.
IRU Projects will contribute as well to the compilation of the "Guides for Animal Transport", which will not be directed specifically to any business operator but will provide extensive general advice and recommendations.
Guides for Animal Transport has been co-funded by the European Union.
Start/end date:                          01.05.2015- 30.04. 2018
Total amount of EU grant:       EUR 990,000
Contact person:                        Andrea Grisilla: andrea.grisilla@iruprojects.org
Website                                     Under development