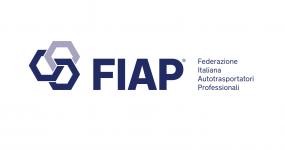 Italy Rome
Member type:
Goods transport, Associate non-corporate, Transport Association
Founded in 1949, the Federazione Italiana Autotrasportatori Professionali, FIAP, is the oldest trade union in Italy that protects the interests of companies transporting goods and people in Italy.

Its main objective is to encourage the growth of road hauliers, support their interests and bring them to the attention of national and international institutions in order to foster the dialogue necessary for developing and progressing the entire sector.

FIAP promotes the rights of road hauliers, both locally and at a national level, by actively participating in initiatives that protect the interests of road haulage companies. Today the federation is active in 14 Italian regions and has established a presence both in the offices of partners within the sector and at several associated transport companies.

As an IRU member, FIAP wants to intensify international relations through direct and open dialogue with foreign associations from the same sector as well as further develop its active participation in initiatives and activities on key issues such as technical standards, labour and social protection matters, digitalising information as well as road traffic safety.
Secretary general:
Alessandro Peron
President:
Roberto Scarpa