As road transport leaders gather in Uzbekistan today for a key regional conference, we look at IRU's New Industry Shapers from across the region leading the sector into the future.
IRU's New Industry Shapers inspire future generations and showcase road transport's role in making the world a better, more inclusive, more prosperous and greener place.
In coordination with IRU members and partners, the New Industry Shapers project features a wide range of unique individuals, from mobility and logistics operators, associations and suppliers, as well as drivers, researchers and public sector innovators from around the globe.
Here are some of the people shaping road transport in Central Asia:
Kazakhstan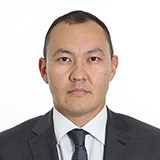 Asset Assavbayev – Secretary General, TRACECA
With over 20 years of experience in the transport sector, Asset Assavbayev is the Secretary General of the Permanent Secretariat of the TRACECA Intergovernmental Commission. He previously held various positions at the Ministry of Transport and Communications of the Republic of Kazakhstan. Read his story.
Turkmenistan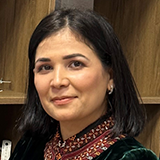 Sahra Amanova – Logistics Advisor, Transport and Logistics Center of Turkmenistan
Sahra Amanova, who has 20 years of industry experience, has witnessed firsthand the gradual diversification and expansion of her country's economy, such as by becoming a regional transit hub. Read her story.
Uzbekistan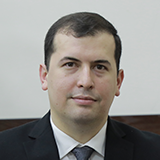 Elyor Khakimov – Customs officer, Customs Committee of Uzbekistan
Elyor Khakimov has worked on the development of the national regulatory framework for the implementation of the TIR system in Uzbekistan, participating in the unification process and proposing amendments to the TIR Convention. Read his story.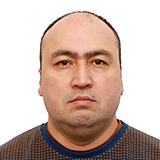 Sukhrob Babaev – CEO, Diamond Logistic
Sukhrob Babaev's company, Diamond Logistic, a member of the Association of International Road Carriers of Uzbekistan (AIRCUZ), provides international cargo transport services. His leading priority is to ensure the security of international shipments. Read his story.
IRU members, transport companies, development organisations and financial institutions are in Tashkent, Uzbekistan, today for a regional conference on pressing transport and transit challenges and emerging opportunities.
The conference is organised by IRU member AIRCUZ on the occasion of its 30th anniversary, in partnership with IRU.
The event also includes a special session celebrating IRU's 75th anniversary with development, trade and transport figures, as well as two New Industry Shapers: Asset Assavbayev and Elyor Khakimov.