Projects and campaigns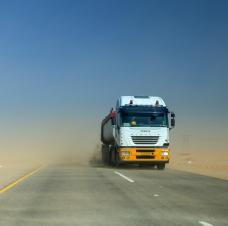 Piloting paperless TIR - eTIR
One of the major projects in the region is the roll-out of eTIR – a fully computerised version of the TIR System. In 2015 a pilot scheme was completed between Iran and Turkey and the next phase of eTIR will be implemented in 2016.
Related links
Innovation
The IDB-AULT-IRU project
By working together, the IRU and its partners are improving the road transport system in the Arab world.