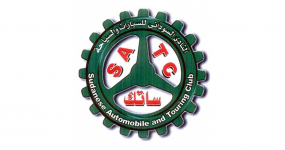 Sudan Khartoum
Member type:
Goods transport, Associate non-corporate
Established in 2003, the Sudanese Automobile & Touring Club (SATC) is in charge of issuing Carnets de Passage (CdP), international Driving Licenses, providing services to the citizens and working closely on campaigns related to the prevention of road accidents.

In 2008, SATC has joined the Federation Internationale de L´ Automobile (FIA), and plays its role and activities in accordance with the FIA's regulations.

With more than 4,320 members it has been working with Arab Automobile clubs located in Egypt, Saudi Arabia, Yemen, Qatar, Kuwait and UAE in cooperation and exchange of experiences and attending Arab and international conferences.