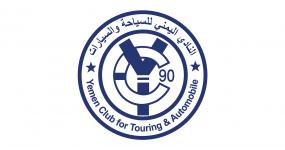 Yemen Sana'a
Member type:
Goods transport, Associate non-corporate, Transport Association
Yemen Club for Touring and Automobile (YCTA) was established in 1990. It is an active member of the Fédération Internationale de l'Automobile (FIA), l' Alliance Internationale du Tourisme (AIT) and the Arab Road Safety Organization (ARSO).
In its capacity as a member of FIA and AIT, YCTA is the only authorized company to issue the Carnet de Passage en Douane (CPD)/ Triptyque and the International Driving Permits (IDP) in Yemen.

Moreover, YCTA is active in the field of road safety, event management and automobile races.

YCTA is interested in becoming an IRU associate member to activate the facilitation of the international movement of goods in Yemen. In addition, it is in contact on a regular basis with IRU members, among which are Automobile and Touring Associations such as ATCUAE, SATA, ATCE and KIAC.
CEO/Director:
Ahmed Abdelmalek AL-SHAIBANI (General Manager)