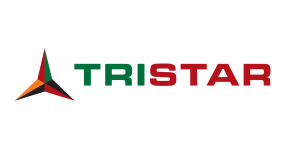 United Arab Emirates Dubai
Member type:
Goods transport, Associate corporate, Transport & Logistics operator
Established in 1998, Tristar Group is a fully integrated energy logistics service provider present in 21 countries and territories across three continents. It serves blue-chip clients including international and national oil companies and intergovernmental organizations. Tristar's logistics platform spans road and maritime transportation, specialized warehousing, cryogenics transportation, fuel farms, commercial aviation refueling and remote fuel supply solutions.

The group has over 2,000 road transport assets and 35 maritime vessels, including the operation of 69 fuel farms and over 100 remote fuel sites.

Tristar's vision is to be a globally recognized energy logistics company offering best in class services, without compromising its core values and commitment to manage its business to the highest health, safety, environmental and compliance standards.

Tristar is a signatory to the UN Global Compact (UNGC), which encourage businesses worldwide to adopt sustainable and socially responsible policies, and to report on their implementation.
CEO/Director:
Eugene Mayne