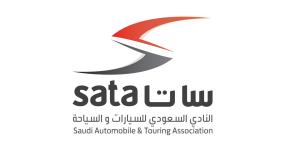 Saudi Arabia Riyadh
Member type:
Goods transport, Active, TIR association, Transport Association
The Saudi Automobile & Touring Association (SATA), which is an affiliate of the Saudi Automotive Services Co. (SASCO), was established to provide customs documents for vehicles departing from the Kingdom of Saudi Arabia in accordance with the 1954 UN Customs Convention on the Temporary Importation of Private Road Vehicles, and to issue international driving permits in accordance with the 1949 and 1968 UN conventions on road traffic.

SATA has been a full and active member of the Alliance Internationale de Tourisme (AIT) and the Federation Internationale de l'Automobile (FIA) since 1982.
Since 2018, SATA has been the guaranteeing and issuing association for the TIR System in the Kingdom of Saudi Arabia through the guarantee agreement signed with Saudi Customs.

Thanks to its diversified transport activities and relations with the government sector, SATA is well positioned to play a prominent role in the road transport sector in Saudi Arabia. Since signing the TIR guarantee agreement with Saudi Customs, SATA has created a TIR department and has strengthened its collaboration with Saudi Customs to implement the TIR system.
CEO/Director:
Priyan BOSCO (Head of TIR)