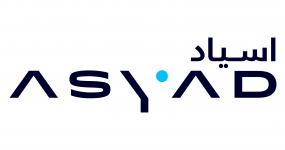 Oman Muscat
Member type:
Goods transport, Associate non-corporate, Transport & Logistics operator
Established in 2016 to maximise the financial returns and economic impact of government logistics investments, ASYAD Group brings together 16 logistics companies and joint ventures under one entity, improving performance, creating efficiencies and offering economies of scale. The Group encompasses three deep ports and three free zones supported by Oman's five airports, as well as a new rail network and a world-class road network.

ASYAD is Oman's new integrated logistics provider. It provides the centrepiece of Oman's ambition to reclaim its 2,000-year-old regional trade leadership and establish the country as one of the world's top ten logistics hubs by 2040.

ASYAD is implementing the nationwide logistics strategy through diverse trade facilitation, logistics technology and human capital programmes to promote Oman as a key logistics and investment destination. ASYAD's long-term objective is to make Oman a truly global hub for logistics operations and to be among the top ten countries in the world in terms of logistics performance.
CEO/Director:
Abdulrahman Salim AL HATMI (Group CEO)