IRU Secretary General, Umberto de Pretto, met with the new United Nations Under-Secretary General and UN ESCWA Executive Secretary, Rola Dashti, this week in Beirut, Lebanon, to discuss deepening cooperation on road safety, transport and trade-related issues. 
Following the signing of a Memorandum of Understanding in 2016, IRU and UN ESCWA continue to work closely in pursuit of trade facilitation, regional economic integration, sustainable transport development, and road safety in the Arab region. 
"The cooperation between UN ESCWA and IRU underscores the importance of the public-private partnership between the United Nations and IRU. IRU brings over seventy years of practical expertise, knowledge, research, and tools to support UN ESCWA member states in facilitating trade, strengthening soft transport infrastructure, and implementing international certification standards for the transport workforce", Mr de Pretto commented.
During the fruitful and constructive meeting, Mr de Pretto and Ms Dashti committed to developing the new biennial workplan between IRU and UN ESCWA for 2019–2021, with a focus on supporting UN ESCWA member states to accede and implement key international transport conventions, notably TIR and CMR.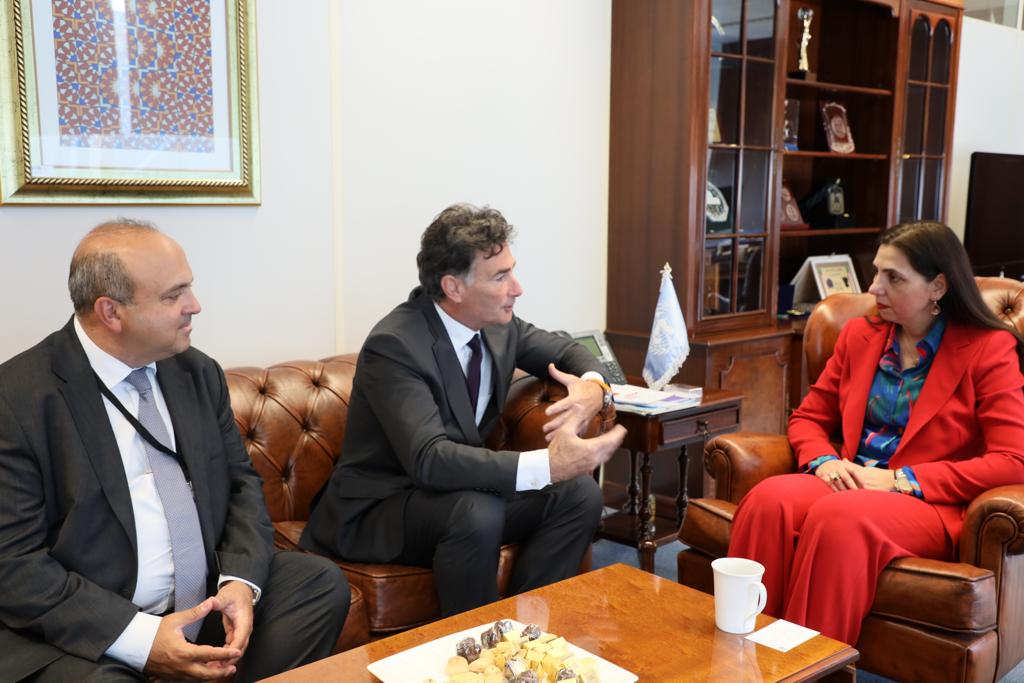 Given the fact that six of its neighbours are Contracting Parties, Iraq in particular remains a priority country for accession to the TIR Convention. Its adoption of the TIR system would consolidate the trade corridor between Turkey and Iran and serve to realise a potential 1.7 million TIR movements along the route. 
Alongside IRU's efforts to improve road safety and promote international road transport certification standards in the GCC region, the TIR and CMR Conventions are vital to streamlining cross-border trade, improving road safety and stimulating economic growth.