The resumption of TIR in China gains pace, with Erenhot, the largest land port on the China-Mongolia border, having seen its first TIR truck in the post-pandemic era.
For the first time since the reopening of China's borders, TIR trucks have transited through the Zamyn-Uud-Erenhot border crossing, entering China from Mongolia.
The Mongolian truck, carrying frozen meat, started its journey from Ulaanbaatar, Mongolia, transiting through the Zamyn-Uud-Erenhot border.
IRU Director of TIR and Transit Tatiana Rey-Bellet said, "We are expecting to see a gradual recovery of TIR movements through Zamyn-Uud-Erenhot and other borders, facilitating trade in the post-pandemic era."
"TIR boosts the security and efficiency of border crossings, reducing cargo handling, as well as damages during cold chain transport," she added.
As the crucial logistics hub between China and Mongolia, trade volumes via Zamyn-Uud-Erenhot account for over 70% of trade between the two countries.
In 2018, Erenhot, located on Asian Highway 3, was part of the first set of borders that the Chinese government opened to TIR to maximise its potential to grow trade.
Since China's easing of Covid-19 restrictions, IRU has been working closely with the public and private sector to reignite the transport of goods under TIR.
This transport was accompanied by TIR movements resuming at the China-Kyrgyzstan Irekeshtam border, as well as the milestone achievement of the first ever Chinese firm using TIR throughout an entire transport journey.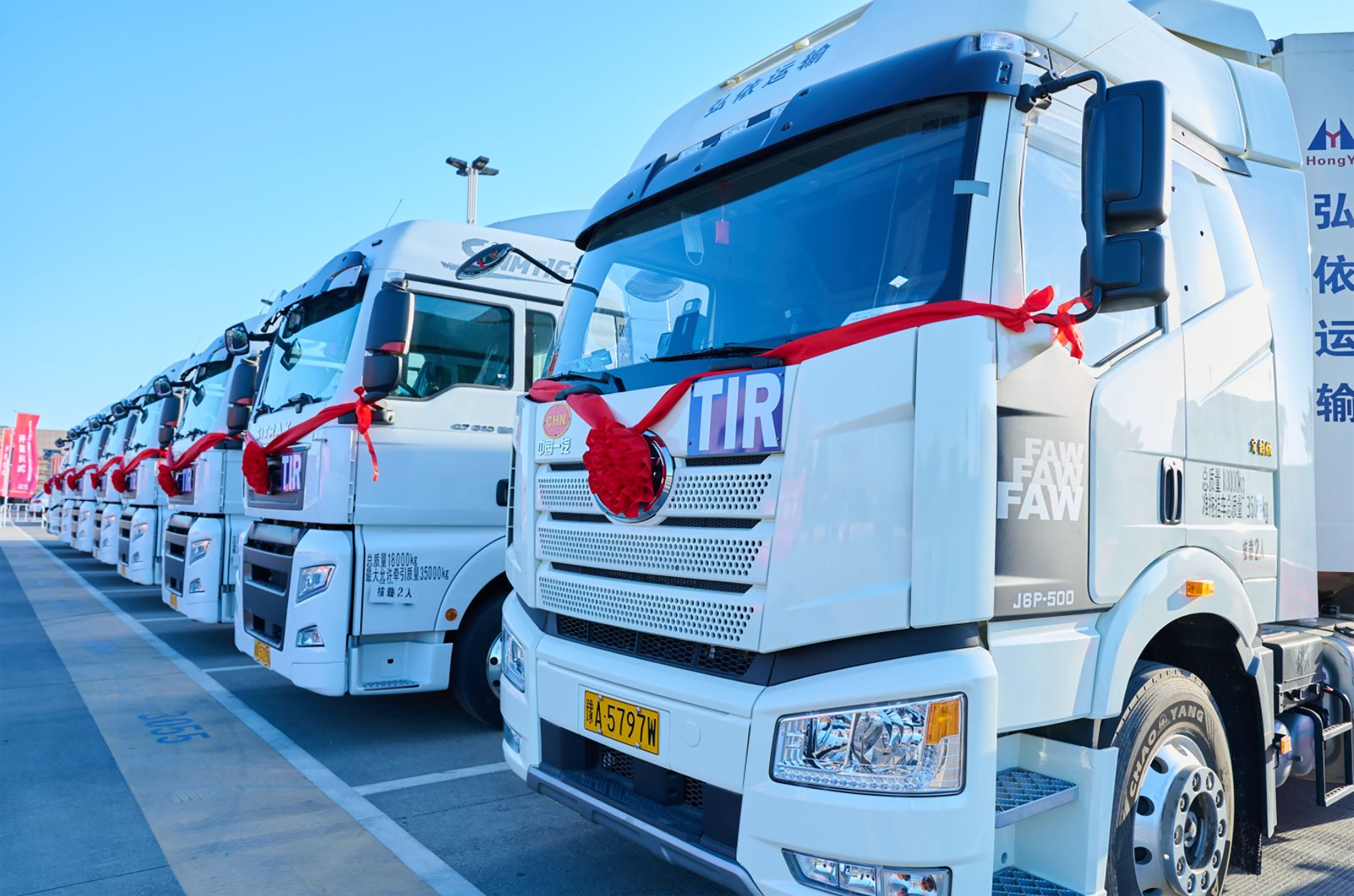 What is TIR?
TIR is the only global transit system, enabling goods to be shipped from a country of origin, through transit countries, to a country of destination, via a secure, multilateral, multimodal and mutually recognised system, which also provides a financial guarantee for the payment of suspended duties and taxes. IRU manages the guarantee system.
It is the easiest, safest and most reliable way to move goods across multiple international borders, saving time and money for transport operators and customs authorities.
Image: Google / Saihnaa (Light)