Following the reopening of China's borders, the first ever complete TIR movement by a Chinese company was conducted successfully.
A Chinese TIR transport departed from Zhengzhou, the logistics and manufacturing hub in Central China's Henan province, and successfully arrived at its destination, marking the first time that a Chinese firm has used TIR for an entire operation.
The transport was carried out by IRU member ZZHY, a logistics company with over 500 operating vehicles. ZZHY joined IRU in 2022, seeking expertise and resources to accelerate its efforts in exploring international road transport with the TIR system.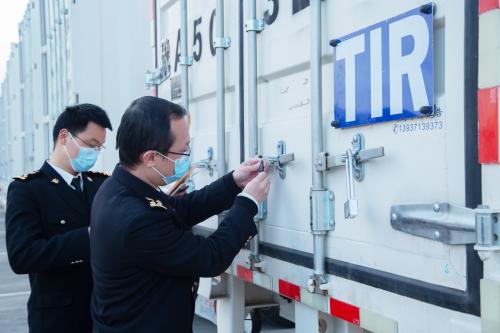 IRU Secretary General Umberto de Pretto said, "I am pleased to see that Chinese companies are now also using TIR for the entire transport journey. It will open many doors for them."
"I look forward to deepening our cooperation with our members and companies in the region to continue developing TIR in China. The TIR system will further diversify the corridors connecting east and west, bringing economic and social benefits to countries along the routes," he added.
IRU Director of TIR and Transit Tatiana Rey-Bellet said, "This marks another milestone since China implemented the TIR system.
"With China reopening its borders, we are working to have more Chinese companies employing TIR to efficiently and securely move goods across international borders."
IRU member the China Road Transport Association issued the TIR carnet for this transport.
Since China lifted its Covid-19 restrictions in early January, TIR has gradually resumed at major borders between China and its neighbouring countries. IRU is working with national authorities and its members in the region to expand TIR in China and support trade growth in the post-pandemic era.