IRU member CEVA Logistics has activated a new TIR route along the China-Kyrgyzstan-Uzbekistan corridor.
A new TIR route, essential for connecting China with Central Asia, has been activated by CEVA Logistics. The route will stimulate trade growth among the three countries and deliver benefits across the region and beyond. 
Loaded with industrial components, auto parts and daily necessities, the first TIR truck departed from western China's inland city of Kashgar, transiting through Kyrgyzstan, and successfully arriving in Uzbekistan's second-largest city, Samarkand, with a total journey of approximately 1,100 kilometres. 
Joanna Zhu, Greater China Managing Director at CEVA Logistics, said, "With this successful pilot, CEVA is expecting more regular TIR operations on this new route, around 100 trucks every month."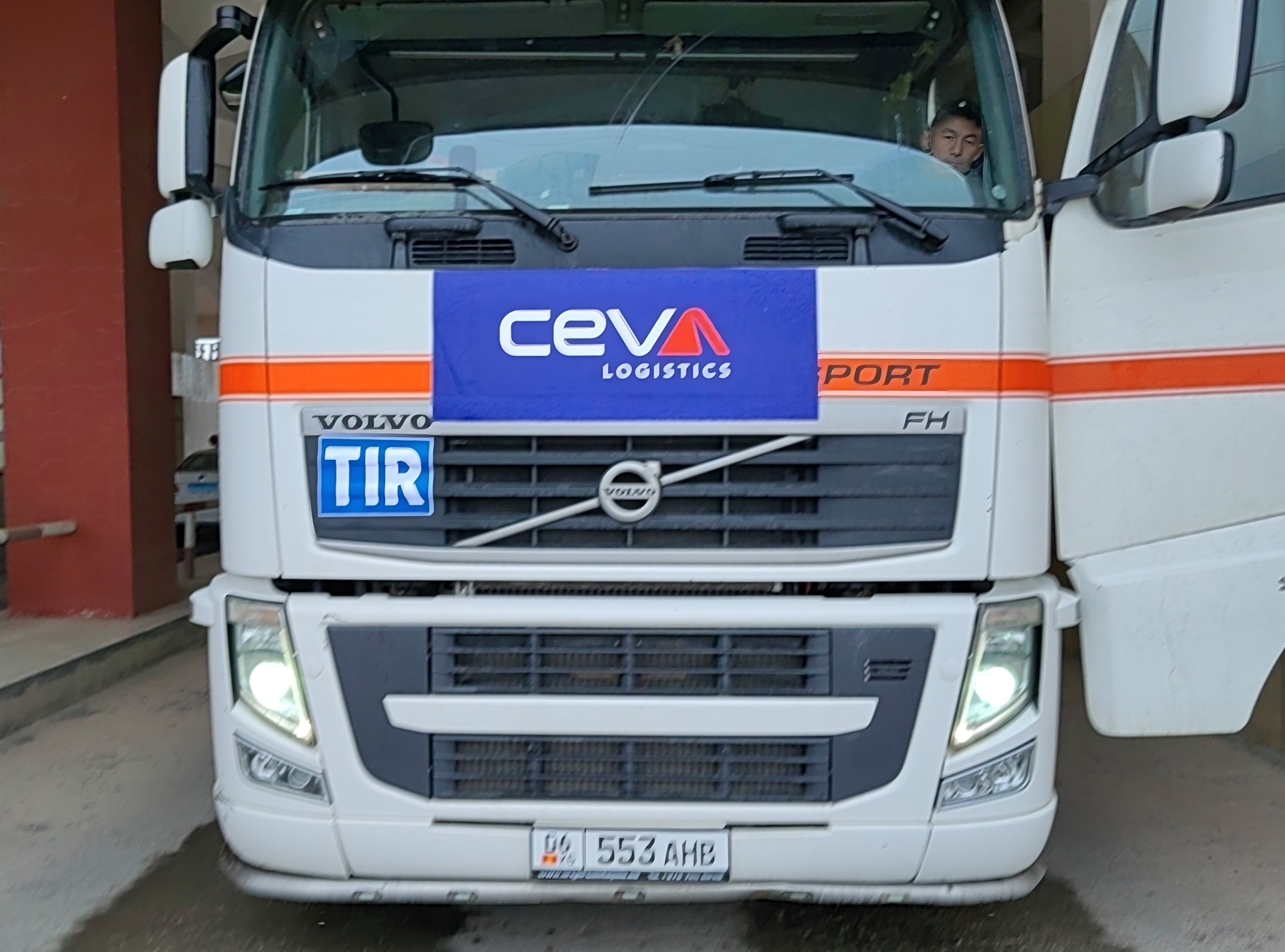 "CEVA will continue to optimise ground and rail product portfolios to open direct routes while strengthening intermodal capabilities. We will develop more trade lanes from China to the west and enhance trade resilience along the corridor," she added.
IRU Chief Representative of East and Southeast Asia Yan Zhou said, "IRU and CEVA Logistics have established a fruitful cooperation since the implementation of TIR in China in 2018.
"From the first historic China-Europe TIR pilot round-trip to the new TIR route along the strategically important China-Kyrgyzstan-Uzbekistan corridor, IRU and its members have been developing innovative trucking services under TIR."
"Together with our members and partners, IRU will continue to promote faster, safer and more efficient east-west road connectivity," she added.
CEVA Logistics became an IRU member in 2019. Kelvin Tang, Global Cross Border and Multimodal Product Leader at CEVA Logistics, is one of IRU's New Industry Shapers leading road transport into the future. He is a pioneer of TIR transport in China and has been driving Asia-Europe trade for 20 years.