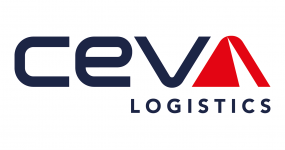 People's Republic of China Shenzhen
Member type:
Goods transport, Associate corporate, Transport & Logistics operator
CEVA started operations in China in 1988. With over 40 sites throughout mainland China and Hong Kong, CEVA provides Air freight, Ocean Freight, Contract Logistics and Ground Transportation services for a wide range of customers in this market.

With more than 78,000 employees around the globe, CEVA Logistics is one of the world's leading third-party logistics (3PL) companies, and a full service transportation and logistics company with freight management and contract logistics operations in 160 countries.

CEVA applies its experience by offering services across its integrated worldwide network with an equal focus on general business and on the specialist needs of the automotive, consumer & retail, energy, healthcare, industrial & aerospace and technology sectors.

For more than two years, CEVA Logistics has pioneered in exploring TIR services with the solid support from IRU. CEVA tapped the new way from China to the West via the gate of Khorgos, Erenhot, Manzhouli and Alashankou. By becoming IRU's member, CEVA Logistics aims to strengthen its footprint in developing its ground transportation business related to China, and enable CEVA to improve its operational expertise in road freight services and keeps customers' supply chains running.