IRU's President Radu Dinescu has outlined key road transport operator challenges to the International Road Federation's annual conference in Morocco.
Under the banner of road transport for sustainable and inclusive growth, IRU President Radu Dinescu has spoken at the opening session of the International Road Federation's (IRF) annual conference in Marrakesh, Morocco.
The President outlined three major challenges to the audience of government road management agencies, road construction companies and transport service providers from around the world: decarbonisation, digitalisation and drivers.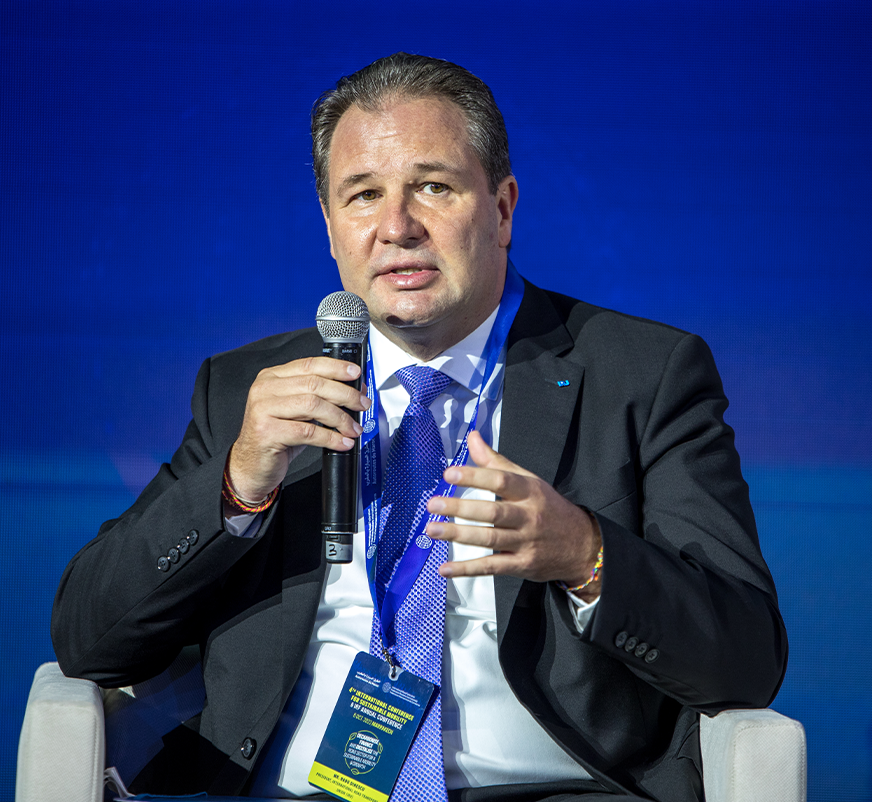 On decarbonisation, debate centred on alternative fuels infrastructure, for example, regarding charging stations on road networks, and the needs of commercial road transport operators. IRU's Green Compact frames the roll out of low and zero carbon alternative fuels, along with four other key areas: logistics efficiency, collective passenger transport, vehicle technology and driver behaviour.
On digitalisation, the President spoke about Morocco's potential as a digital trade hub in view of positive signals on trade and transport digitalisation. IRU is working with governments and members to accelerate the pace of digitalisation, especially for cross-border goods transit with eTIR, and paperless freight with e-CMR, the digital protocol to the UN CMR convention.
On drivers, the President noted that up to one in four professional truck, bus and coach driver positions were unfilled last year in countries around the world, with this figure forecasted to get even worse this year. 
IRU is working on many solutions to this chronic problem, including better training, lowering driver qualification age, encouraging investment in safe parking, and improving the image of the profession. With only 3% of professional drivers worldwide being female, he also outlined efforts in attracting more women to the profession, noting the successful strategy of concrete multinational Holcim, who also spoke during the session. 
Wrapping up, he highlighted that alongside financial support and incentives, the most important role for governments is to put in place a clear and positive regulatory framework for road transport, enabling the private sector to step in and advance solutions to decarbonisation, digitalisation and labour challenges. 
In separate meetings with Morocco's Minister of Equipment and Water Nizar Baraka, and IRU's Moroccan member AMTRI, the President discussed ongoing projects, notably further developing the TIR system in the country. This followed up his meeting with the Minister of Transport at the International Transport Forum Summit in Leipzig earlier this year. 
Discussions included Moroccan plans to join the ECMT permit system and moves towards digital TIR in the country. Morocco is already playing a key role in digitalisation efforts, including its hosting of a recent workshop for 18 countries on eTIR and e-CMR with IRU, the UN and the Islamic Development Bank, among others.
The talks also included an update on IRU's current project in Morocco, with coach operator Alsa, to certify drivers using IRU RoadMasters, a risk and talent management solution. More than 1,200 drivers have already been certified in Casablanca as part of the project