A new China-Kazakhstan TIR route has opened, following last month's China-Central Asia Summit where heads of state agreed to deepen trade and transport cooperation.
A new TIR trade corridor between China and Kazakhstan has been activated. 
A Chinese truck, loaded with mechanical equipment, departed from China's northwest inland city of Xi'an, exiting via the Alashankou border crossing, before successfully arriving in Dostyk, Kazakhstan.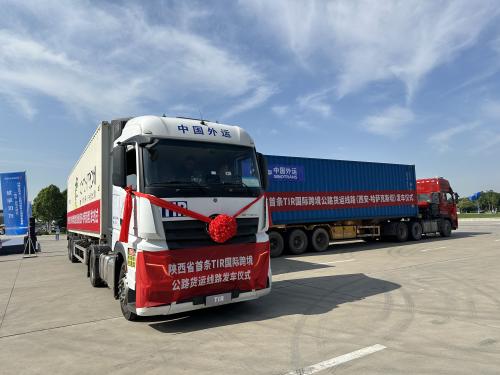 The transport was conducted by Sinotrans, China's largest integrated logistics company, with support from IRU, local governments and customs. IRU member the China Road Transport Association issued the TIR carnet.
The opening of this new route follows the China-Central Asia Summit held in Xi'an in May, during which President Xi Jinping and the presidents of Kazakhstan, Kyrgyzstan, Tajikistan, Turkmenistan and Uzbekistan agreed to deepen cooperation on regional transport connectivity and trade facilitation. 
IRU Chief Representative of East and Southeast Asia Yan Zhou, who attended the new route's launch ceremony in Xi'an, said, "The opening of the new route will further diversify road corridors and enhance trade resilience between China, Kazakhstan and other Central Asia countries."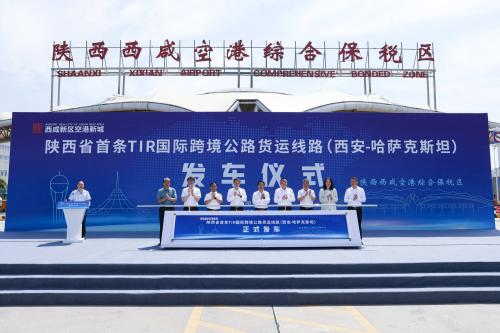 "As TIR continues to grow in China, reviving ancient transport routes along the Silk Road, countries in both east and west as well as communities in between will benefit from safer, faster and more efficient transit," she added.
Deputy General Manager of Sinotrans Cross-border E-commerce Logistics Yiyun Yang said, "Sinotrans will continue to develop and optimise its TIR trucking services to meet growing customer needs."
"By strengthening investment in Xi'an, the gateway of western China to Central Asia and Europe, Sinotrans aims to build more trade corridors connecting China with major international logistics hubs along the routes," he added. 
Five years of TIR in China
TIR, the only global transit system, was officially launched in China in May 2018, bringing faster, safer and more efficient east-west road transport connectivity.
A growing number of TIR routes have since been explored and activated. TIR now connects China with over 30 countries across Eurasia and is recognised as a highly flexible and competitive logistics solution to facilitate growing trade along these corridors.
After withstanding the challenges imposed by Covid-19, TIR operations from China have resumed and experienced robust growth over the past few months.