Decarbonisation and digitalisation were on the agenda as the heads of IRU and the United Nations Economic and Social Commission for Asia and the Pacific (UNESCAP) met this week in Bangkok, Thailand.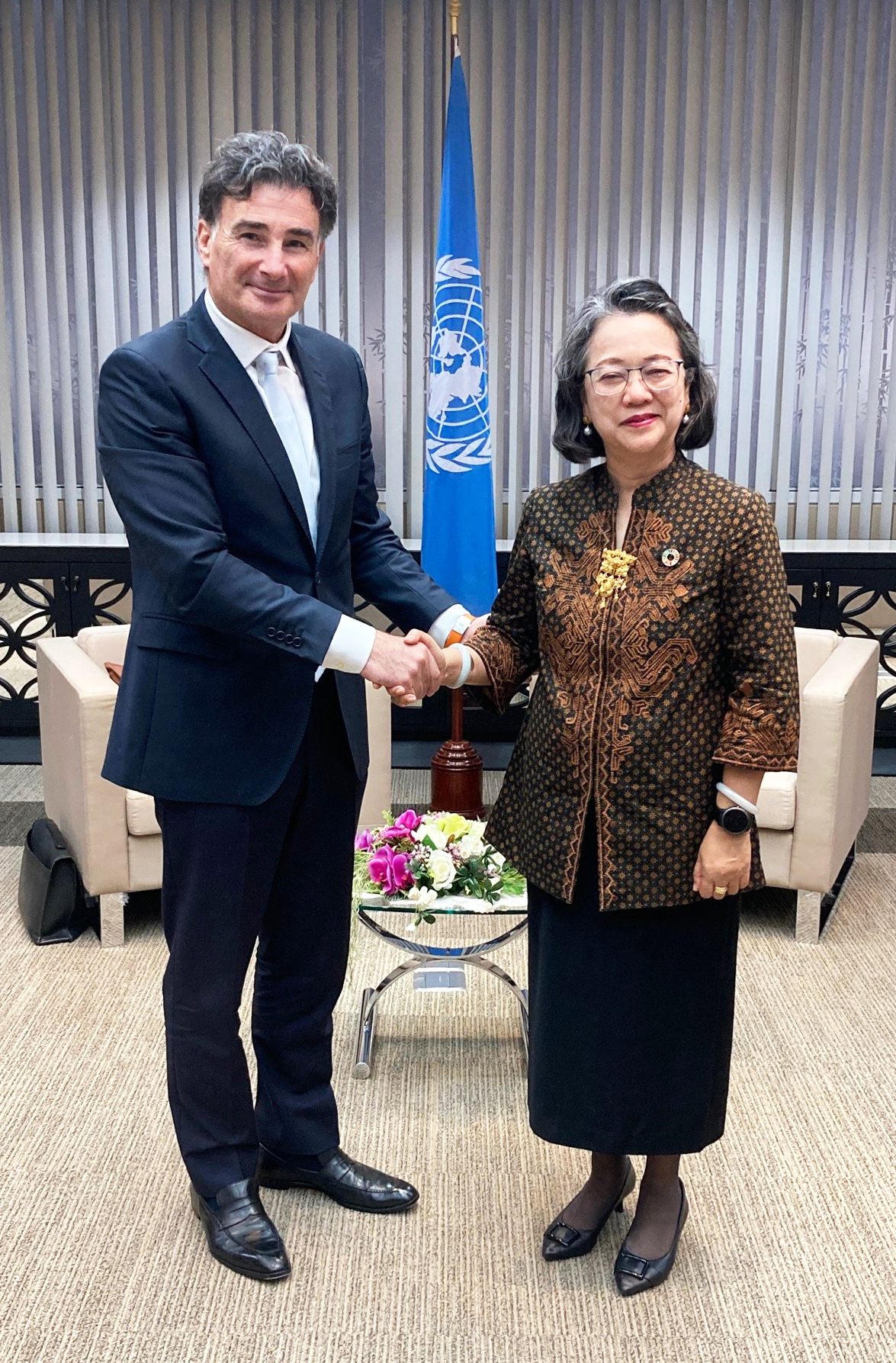 The Asia-Pacific region plays a pivotal role in international trade and goods transport. Efficient and resilient intermodal transport connectivity and logistics continue to be a top priority for the region, in conjunction with efforts to boost sustainable economic and social development.
Ahead of UNESCAP's Committee on Transport meeting this week in Bangkok, IRU Secretary General Umberto de Pretto and UNESCAP Executive Secretary Armida Salsiah Alisjahbana held high-level talks. Their focus was on concrete actions to further digitalise and decarbonise road transport and achieve the UN's Sustainable Development Goals in Asia-Pacific.
Initiatives discussed included the digitalisation of cross border transit and transport in the region in the context of the UN's TIR and CMR conventions, and the Asia Pacific roll-out of IRU's Green Compact, the sector's collective roadmap to achieve carbon neutral commercial road transport services by 2050.