Coronavirus (COVID-19) information hub
An industry distress call
Support an essential industry and essential workers
Road transport services have been crucial in responding to the crisis, but many are now struggling to survive. In 2020, IRU predicted a looming wave of bankruptcies. This looming wave is turning into a real wave of bankruptcies. 
Latest IRU research shows that: 
In 2021 the losses are predicted at -347 billion USD (equals a decline of -13%). Keeping in mind the dramatic losses in 2020 up to 10 % of freight transport companies have gone out of business and as a result, 6 mio trucks stand idle.
International bus and coach transport has been hit hardest. In many cases, coming to a complete standstill. Revenue loss in the passenger transport industry in 2021 are predicted at - 543 billion USD. Since the beginning of the crisis, 30% of passenger transport companies have laid off staff and in some countries 20-30% of companies operating international services went out of business.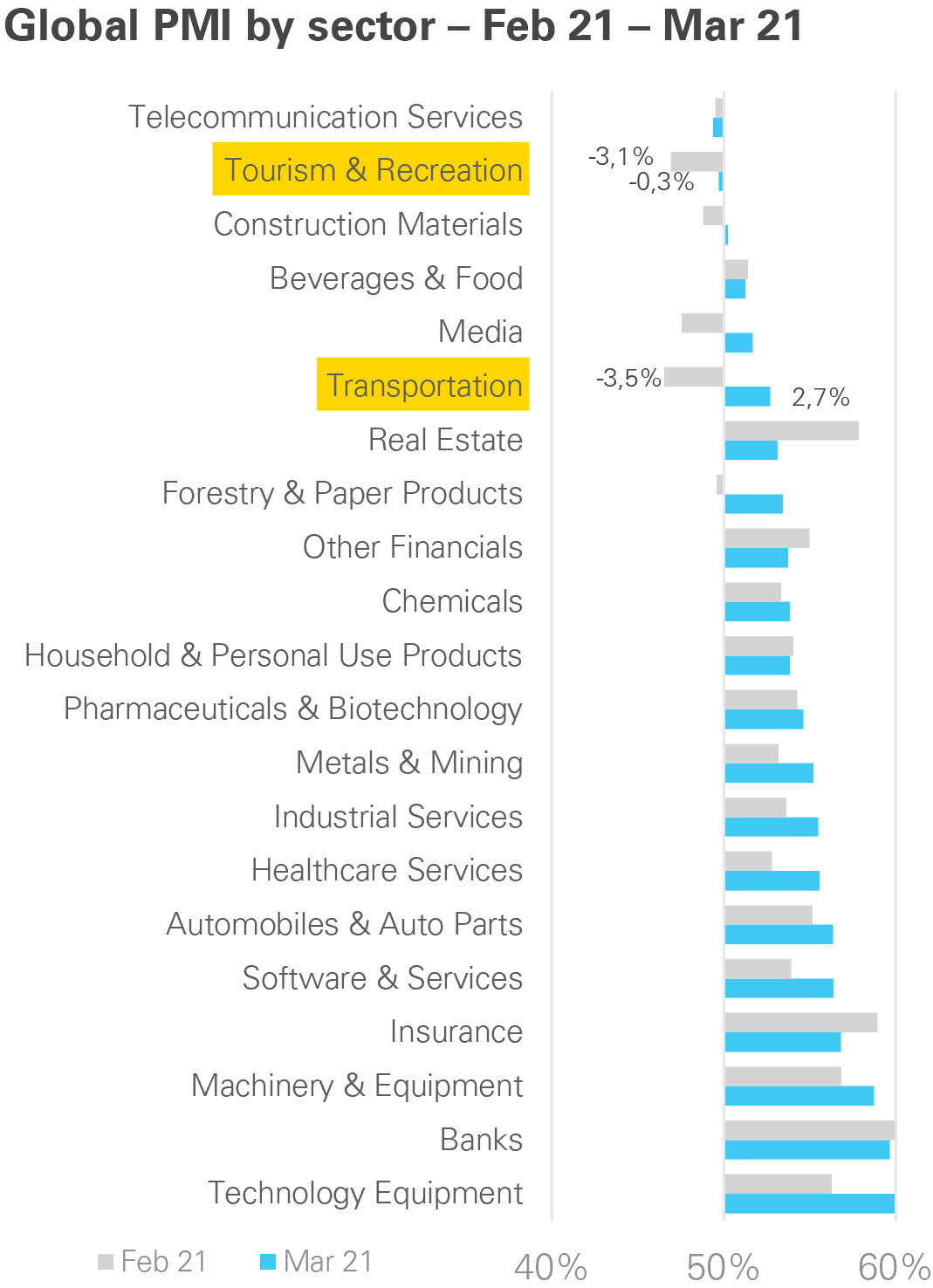 After a full year into the pandemic, global supply and mobility chains remain disrupted. Transport purchasing manager don't see predictability and certainty when planning transport services which is reflected in the negative PMI score.
The global road transport industry works with international financial institutions, international organisation and governments and the road transport industry on the:
- Coordination of COVID-19 responses at global and cross-border level 
- Deployment of targeted financial support measures 
- Use of the digital tools that already exist including eTIR and e-CMR.
Vaccination – needed now
Uncoordinated action by governments, and their chaotic COVID-19 testing and vaccination schemes, are endangering drivers, mobility networks and supply chains.
IRU urges the World Health Organization and national governments to introduce urgently a global mutually recognised digital vaccination certificate for commercial truck and coach drivers. Furthermore, governments need to prioritise commercial drivers in national vaccination programmes.