Demining Afghanistan: a UNMAS-IRU partnership
Working together for a better future
Overview: Vast stretches of road between Kabul and neighbouring countries have been rendered impassable due to landmines and other remnants of war. Thanks to a joint partnership between IRU and the United Nations, roads are now being de-mined to enable commerce and enhance communities.
Partners: The HALO Trust, Afghan Technical Consultants (ATC)
Contact: info@iru.org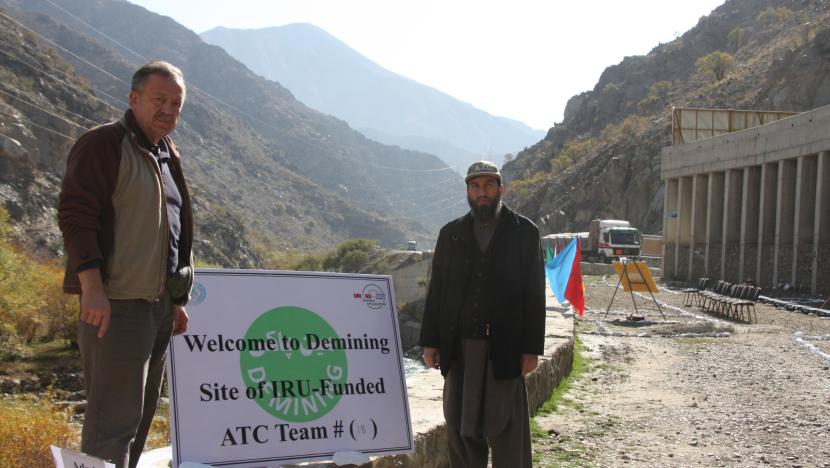 In 2010, the United Nations declared a decade of action for road safety, focusing on reducing the numbers of deaths and injuries on the road. This echoes IRU's own mandate to shape a sustainable, and safer, road transport industry.
Prompted by this UN resolution, IRU approached the United Nations Mine Action Service[IH1] , UNMAS, and proposed a first-of-its-kind partnership. Together, they began working with local NGOs to open up the important trade routes in Afghanistan through a demining and clearance project.
What did we want to accomplish?
IRU set some very specific, but challenging, targets. The project was to clear 33 hazards (such as mine fields and battle areas) in a 15 square kilometre area.
The impact of this kind of work is huge. Simply clearing this small area would benefit the daily lives of 21 communities. That's over 3,000 families. Once the land is made safe, it can go back to its original use - being used for growing food.
A safer road system means so much for the economy of a country like Afghanistan. As it's a landlocked country, it is reliant on trucks to supply basics such as food. Improving the roads will not only help reduce the cost of products being bought into the country but also strengthen trade between neighbouring countries.
This is not a task that can be achieved overnight. The act of demining has to be done by trained professionals. On average, it takes a 10-person team one month to clear just 10,000 square metres of minefield (an area just over the size of a football pitch)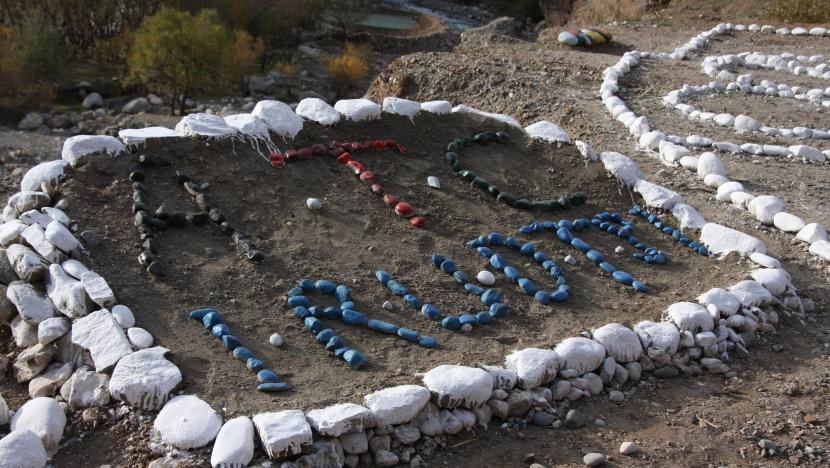 What did we do (and how)?
The project was run in three stages:
Stage one: setting the ground work
Before a demining project can take place, there are a number of things that need to happen. Local tribes and authorities need to be bought into the process early. By getting the community on side, it helps reduce any potential security threats to those working on the project.
Demining is not a simple task, and has many risks – personnel need to be recruited and trained to a high standard. The project tried to recruit workers from the local community to give a sense of ownership to the task. These local teams were helped by more experienced managers from the NGOs.
It takes a minimum of 45 days for a team to be trained and prepared to start demining work. In it, the de-miners are taught about how to spot different types of bombs and unexploded battle debris (such as shells), how to dispose of them properly.
Finally, a huge project such as this needs provisions. IRU commissioned a truck to travel from Europe to Afghanistan, bringing the materials and equipment needed to the team.
Stage two: putting everything into action
Once the preparation stage is over, it's time for the demining teams to go out into the field. For the length of the project, the workers are based in tented camps near the areas they're working on. This makes it safer and quicker for them to travel to and from their worksites.
Stage three: clearing up
After an area has been cleared, it takes about five days for all the equipment and camps to be dismantled and stored. All the paperwork is completed and the team moves on – leaving an area that is safe once more for those that live there.
Who did we work with?
Two local NGOs were chosen deliver the project with the help of the United Nations Mine Action Service.
The Halo Trust: A non-political, non-religious, non-governmental organisation that specialises in clearing areas of mines and other war debris. It is the world's largest (and oldest) landmine clearance organisation and works across Asia, Africa, and Southern and Eastern Europe.
Afghan Technical Consultants (ATC):  ATC was the first Afghan-based demining NGO. They were established in 1989 by an ex-Afghan Army officer, Kefayatullah Eblagh, and now employ over 1,300 people.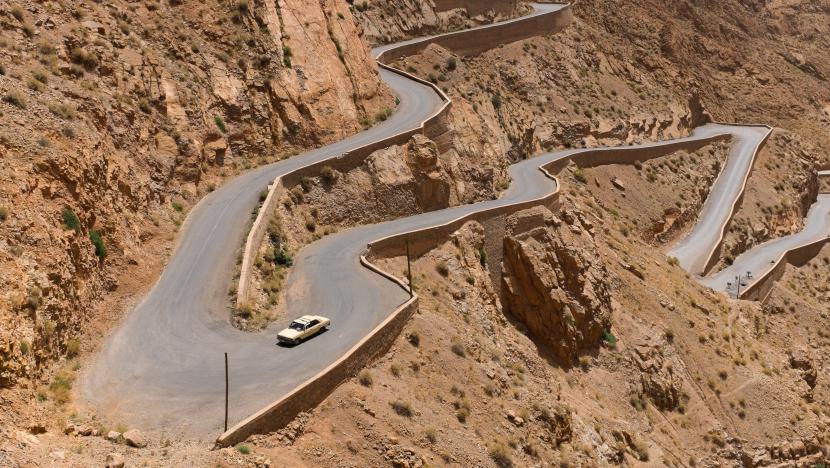 What did we achieve?
In total:
twelve Demining Teams (made up of 10 people each);

one Battle Area Clearance Unit (made up of 10 people);

three Mechanical Demining Units (made up of 3 people); and

one Explosive Ordnance Disposal Team (made up of 5 people)
Worked on 86 different hazards. Between them they destroyed:
1,875 antipersonnel mines

1,030 explosive remnants of war

3,255 small arms ammunition

1 antitank mine
Nearly 14,000 people who were living in direct threat from landmines benefited from the work carried out by IRU, the Halo Trust, and the ATC.