Ukraine crisis information hub
Road transport and the Ukraine crisis
The current war in Ukraine has shown again the vulnerability of professional truck, bus and coach drivers in times of crisis, especially at borders. Millions of ordinary citizens are also affected by the crisis. The entire road transport sector is working hard to support them.
IRU's focus covers three areas: delivering humanitarian support by bus, coach and truck for refugees; supporting stranded drivers who have been caught up in the war; and keeping vital goods moving.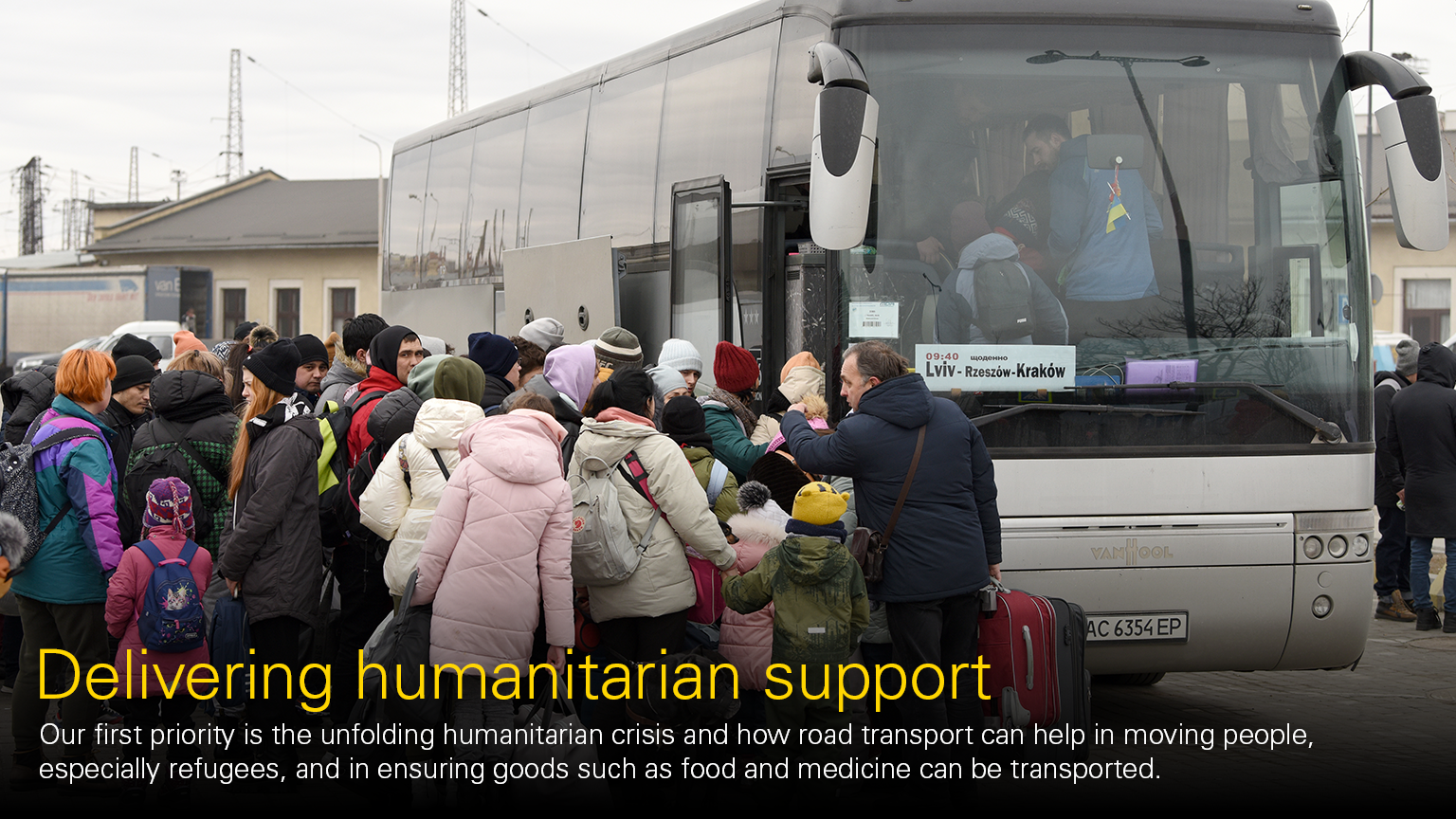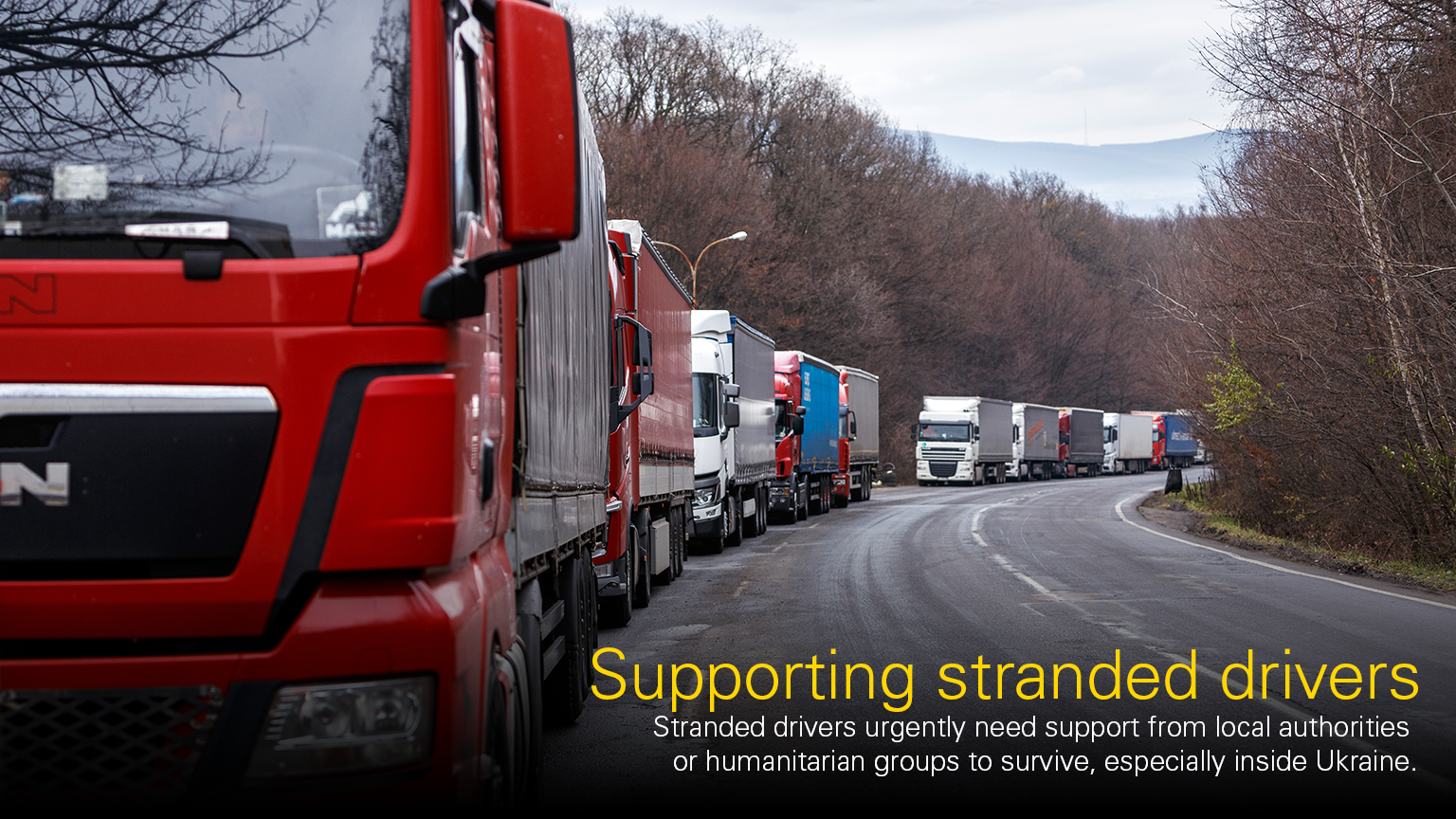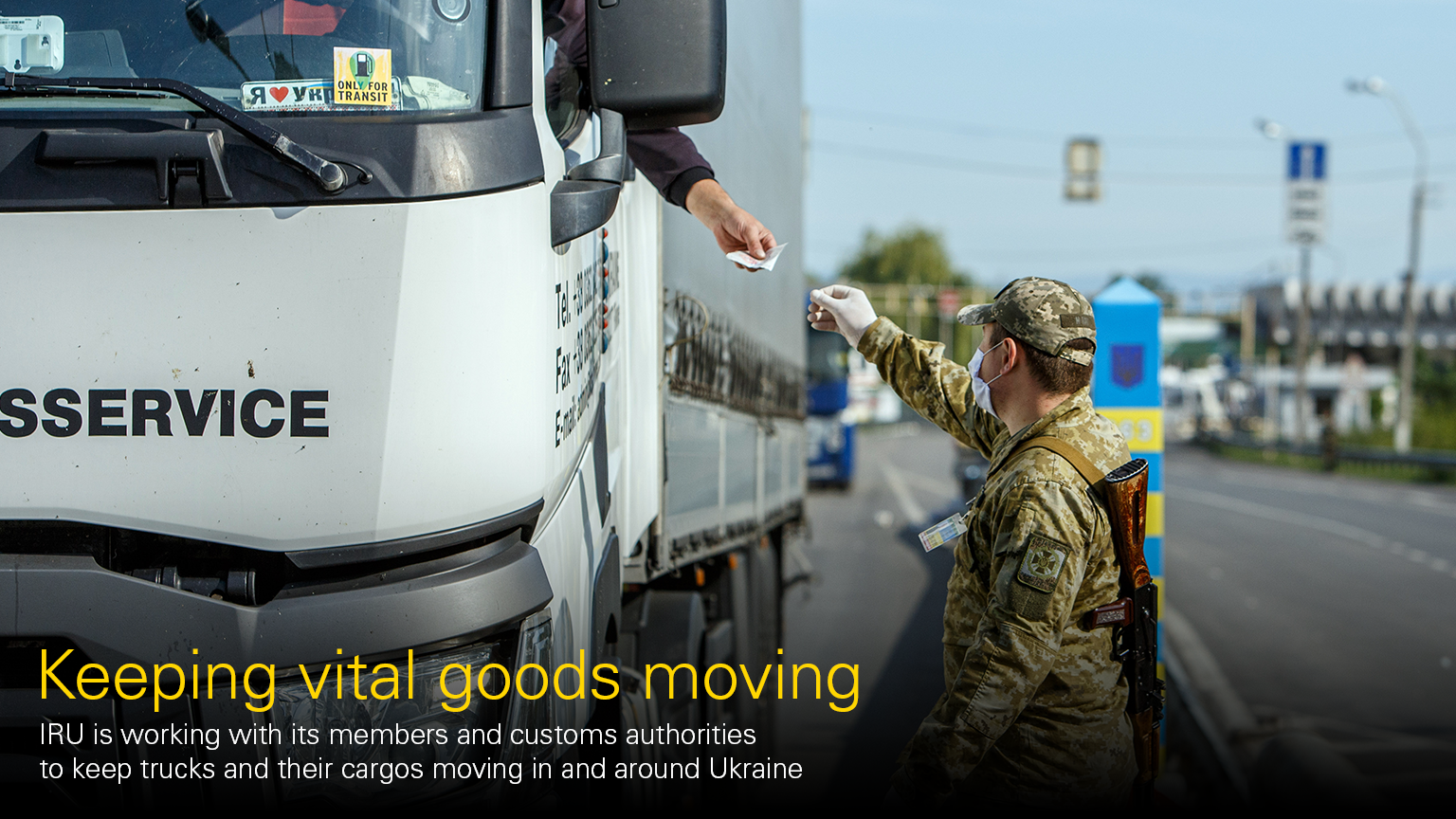 Border crossing points
The map below shows border crossing points between Ukraine and neighbouring EU countries that are designated for truck crossings in relation to the current war in Ukraine. Border crossing locations are approximate. The information is updated every quarter. 
When available, each border crossing point has the following information:
Type of trucks authorised 
Capacity of trucks per day 
Main access routes on both sides of the border (highway or national route)
Contact details
E-routes and in many cases M-routes connecting border crossings should have at least two lanes. These routes should fall within the scope of the EU's "Solidarity Lanes for Ukraine" initiative. See also the Ukraine borders map.
Are you looking for a way to support humanitarian efforts?
IRU members in affected countries would appreciate donations to these organisations in their countries.