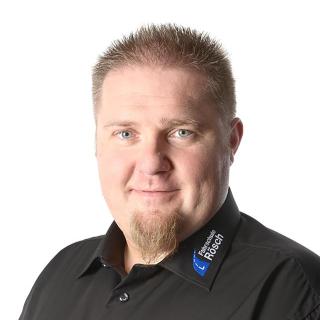 Reto Rösch
Occupation
Owner and Driver
13 trips to Ukraine: I will continue to do whatever I can
I am a bus operator from Sursee, Switzerland. 
The war in Ukraine affected me greatly. I really wanted to help. That's why I decided to bring relief supplies to Ukraine and take refugees back with me. I have already made 13 such trips.
In mid-March 2022, I drove in one of my three coaches to the Polish-Ukrainian border with a group of like-minded people. The bus was full of relief supplies donated by private donors and companies from my area. I took about 40 refugees back with me to Switzerland.
Many people have since reached out to me to help. Thanks to their donations, I was able to make twelve more trips and bring back refugees with me again.
My goal is to help the people of Ukraine and give them hope. I have seen many terrible things. But I've also experienced many heartfelt gestures, such as a five-star hotel spontaneously offering help upon our return to Switzerland with refugees.
I'm very grateful for all the support I've received. I hope to do many more trips. 
The war in Ukraine is far from over. I will continue to do whatever I can to help people in Ukraine.
 
The views and opinions expressed by the New Industry Shapers do not necessarily reflect the views or positions of IRU.