IRU RoadMasters for goods transport
How IRU measures driver competence for goods transport
The world of work is changing for professional drivers. They now have to perform a range of tasks alongside driving, such as providing correct documentation, loading and unloading cargo, delivering goods to clients and reacting appropriately in unexpected situations. These non-driving skills often count for more than the driving itself when it comes to service quality and efficiency. 
Maintaining this service quality throughout the logistics chain can be particularly challenging when working with subcontractors. 
Whether you are operating your own fleet or using subcontractors, RoadMasters enables you to measure driver knowledge and skills in key areas to ensure high professional standards and provide tools for cost-effective management of overall driver competence.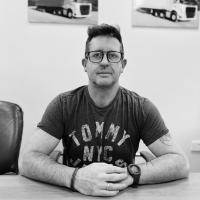 "Using IRU RoadMasters in conjunction with telematics, we are able to develop a complete picture of each individuals' strengths and weaknesses and deliver targeted training and reskilling in response. Our insurers and customers are really impressed with this targeted method. We can already see improvements across several matrices following the adoption of this more focused approach."
Health, Safety & Compliance Manager, Nolan Transport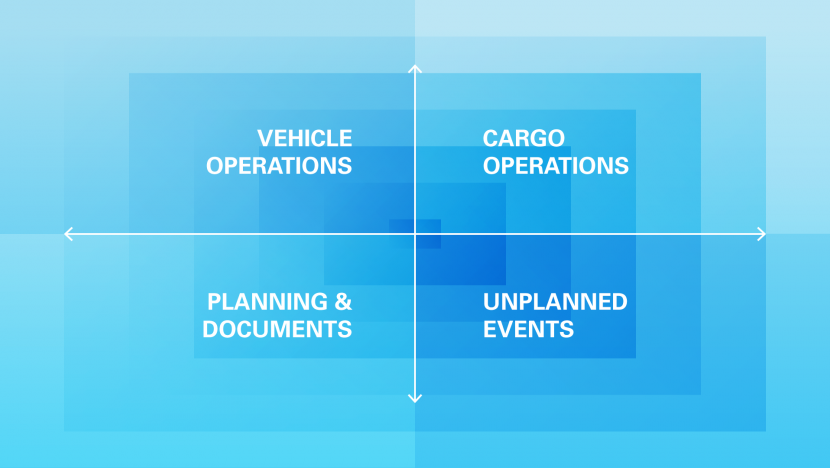 Vehicle operations

Defensive driving and adapting to conditions
Road hazards
Safety checks
Personal safety measures
Mental and physical fitness
Eco-driving
Vehicle technologies

Cargo operations

Terminal manoeuvres
Loading & unloading procedures
Loading plans
Securing the cargo
Special Cargo handling
Customer service

Planning & documents

Plan route and adjusting plans
Cross-border paper handling
Documenting pickup and delivery
Safety and Personal Protection Equipment

Unplanned events

Road side checks
System failures
General accident procedures
Handling complaints
What's in it for you?
Increase business efficiency and safety
Driver assessment enables you to identify areas for development. This information can be used to implement targeted training for individuals, specific teams or the whole company. You can reduce training costs by only training your drivers in the skills they really need. 
Manage your risks
In-depth knowledge of your drivers can be used to ensure safety and mitigate the risk of major accidents. Assessment can also be used to screen your partners to ensure that high safety standards are always upheld.
Improve brand image
Improve customer service and brand image by ensuring goods get delivered to customers in a professional manner. Assess subcontractors to guarantee high standards of service and a smooth flow of goods at all times. External internationally recognised certification shows potential customers that your services are safe and efficient.
Work with the right people
Obtaining skills profiles during the recruitment process helps you select the right candidates and tailor their induction programmes to their needs. It also helps your current employees to develop their skills and ensure even seldom-used skills, such as responding to emergencies, are up to date. Good drivers want to excel in their work and offering them opportunities to improve increases retention by showing them that their professional excellence is a priority for your company.
Programme content
The assessment measures skills related to vehicle operation, cargo, documentation and unexpected events.
Vehicle operation & cargo handling
Driver is able to:
Identify hazards and adapt their behaviour accordingly
Perform safety checks
Load and secure cargo
Handle special cargo
Planning & documents
Driver is able to:
Plan and adjust the route in accordance with weather or traffic conditions
Handle shipment documents and border crossing procedures
Dealing with incidents and accidents
Driver is able to: 
Respond to system failures and other emergencies
Handle customer complaints and roadside checks in a professional manner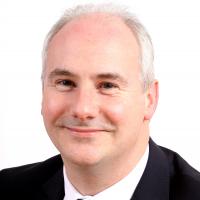 "IRU RoadMasters is a useful solution for measuring driver competence (...) and provides managers with actionable dashboards at the individual and group levels. For recruitment, the individual report is useful during interview and the group level comparison report can be used as a selection tool."
Managing Director of AptiDrive