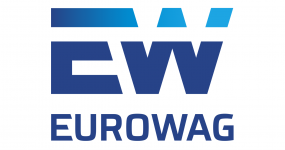 Czech Republic Prague
Member type:
Goods transport, Associate corporate, Service Provider
Founded in 1996, EUROWAG is an integrated mobility provider in Europe that focuses on finding solutions to simplify commercial road transport companies' operations. EUROWAG supports the operation of more than 250 000 trucks and 100'000 light vehicles in Europe including fuel & toll payments, tax refund, fleet management and advisory services.
With more than 1'000 employees across 18 countries, the EUROWAG Group has an annual turnover of EUR 2.1 billion. Every day, more than 300'000 Heavy Goods Vehicles (HGV) use EUROWAG services in Europe and 220 million regular users employ their GPS Navigation Applications all over the world.
CEO/Director:
Richard Valentin (VP Tax Refund)
President:
Martin VOHANKA (Chairman of the Board)