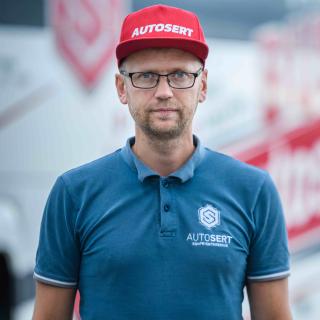 Lenno Põder
I became a truck driver to really understand drivers' needs
I train professional truck and bus drivers. 
I implemented a new training methology based on the real needs of drivers. 
In Estonia, a compulsory periodic CPC training was in terrible condition – drivers did not want to take the course, because the content was too theoretic and the trainers didn't really know what the drivers needed. It was nothing more than an official piece of paper.
I saw it and I felt it must change. I started then to work out absolutely new ways of training content. 
To understand what drivers really need, I started to work as a truck driver myself. I worked in European countries like Poland, Germany, France, Spain, England, Ireland, as well in Scandinavia – Sweden, Norway, Finland. I got a lot of valuable information and on-the-ground experience to create new training content and methods.
With my training methods, I can transform complicatedly written laws and rules into simple and understandable language that everyone can recognise. The result is that truck drivers can be more efficient, safer and greener.
 
The views and opinions expressed by the New Industry Shapers do not necessarily reflect the views or positions of IRU.