The global benefits of TIR
The benefits of TIR are significant. Firstly, the system saves time and money for transport operators and customs authorities by facilitating faster border crossings. On a wider level, the efficiency it helps deliver benefits national economies and communities alike.
As customs control measures are taken in the country of departure and are accepted by all countries of transit and destination, there is no need for physical controls at the border; customs must only inspect the TIR seals. This means that more transports can pass through borders every day, cutting the cost and time of transport for traders and in turn reducing prices for millions of end users around the world. TIR has been shown to cut transport times by up to 80% and costs by up to 38%.
In addition to speed, security is another key feature of TIR. The fact that the customs seal remains intact from start to finish of an international road transport or intermodal journey means that goods cannot be tampered with, and customs duties are guaranteed for the customs authorities of the countries through which the truck passes. 
Furthermore, TIR plays a significant role in helping the road transport industry improve its impact on the environment, which will be one of the top priorities over the coming years. Long queues of trucks at border crossings around the world, measurable in hours, days and even weeks, increase companies' carbon footprints. By speeding up the time it takes to cross a border, truck's journey, road transport can significantly reduce its emissions. TIR also paves the way for shippers to opt for intermodal transports, enabling goods to be carried using the most efficient route.
Global impact of TIR
TIR standards are considered the global benchmark, when it comes to secure load compartments and authorised operators criteria. TIR therefore helps create and foster more professional and efficient transport companies wherever it operates.
As TIR continues to expand, giving new life to ancient transport routes along the Silk Road, nations in both the East and West as well as countless communities in between will benefit from faster and more secure transit. This includes powerhouse economies such as Türkiye and Iran as well as up and coming regions such as the GCC that draw great value from seamless cross border transports facilitated by TIR.
One such example of TIR's border crossing efficiency is China's accession to the system in 2016, which made it possible for transports from China to Southern Europe to be carried out in only 16 days. This is in addition to the accession of other large trading nations to TIR in recent years, including India and Pakistan, together with China, representing 40% of the world's population that can now trade with TIR."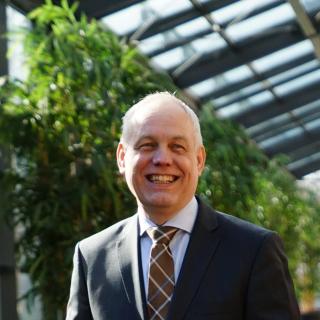 "TIR's advantages are particularly prominent for long-haul, multi-national cross-border transport. TIR makes efficient road transport between China and Europe a reality. "
General Manager, Alblas International Logistics
Ready to join TIR?
Questions? Other requests? Get in touch with our TIR department