The forum took place within the framework of the European Taxi Fair.
More than 300 leading taxi and app businesses, trade associations, European and local decision-makers, researchers and media attended the event.
Agenda

Welcome speeches
Matthias Maedge - IRU Brussels General Delegate
Peter Zander - President, Europäische TaxiMesse
Thomas Grätz - Managing Director, BZP
First plenary session: Reinventing the taxi business model

Over the last few years, on-demand transport has undergone a dramatic change both in terms of customer service and business models. The discussions in this session will focus on the opportunities and challenges faced by the market as a result of these new, often disruptive, services as well as examine their impact on the near future.

Keynote presentation on the main findings of IRU studies on taxis - Richard Darbéra, Taxi economy expert

Panel:
Second plenary session: Smart taxis for smart cities
Vehicle technologies and innovations such as alternative propulsion systems, new safety features and automation will have a great impact on the market for on-demand services. The objective of this session is to look at realistic scenarios and best practices for the integration of these new technologies in the current mobility landscape and at how cities prepare to adapt their mobility systems to these future challenges.
Keynote presentation: Dmitriy Pronin - Deputy Head of the Department of Transport, Road and Infrastructure, City of Moscow
Keynote presentation: Tsu-Jui Cheng, ICLEI - Local Governments for Sustainability
Panel:
Dina Goryatcheva - MEFT (Eurasian Taxi Forum)
Moderated by Wim Faber, Mobility Expert, Senior Editor for TaxiIntelligence and MobilityIntell
Third plenary session: Taxis in the future mobility chain
Fast-evolving technology and better connectivity are changing mobility and the customer behaviour. The aim of this debate is to explore how taxi services can best respond to these changes and how they can fit into new mobility schemes such as MaaS (Mobility as a Service). 
Keynote presentation: Marko Javornik - Comtrade
Panel:
Moderated by Mary Crass, Head of Institutional Relations and Summit at the International Transport Forum.
 
Fourth plenary session: Future legislation

The advent of smartphone technology and the wide use of app-based services changed the way people communicate, do business and access transport services. Discussions will focus on the need for regulations that take into account these market changes. Legal solutions should allow new entrants to compete fairly in the marketplace while ensuring that safety, security and privacy of passengers are respected. 
Keynote presentation on IRU position on this topic - Raluca Marian, Senior Adviser - Passenger Transport at IRU
Panel:
Concluding remarks
Christian Holzhauser - President, IRU Taxi Group
Koelnmesse
Messepl. 1
50679 Köln
Germany
Supporters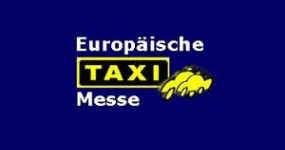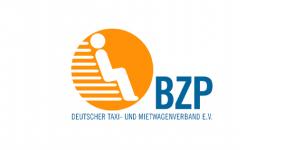 Trade Association for Passenger Services Nordrhein Taxi and Hire Cars