Why training reaps rewards
If my employees know how to drive, what more do they need to know?
A lot! Professionals in the transport industry, whether they are moving goods or passengers must keep their cargo, and themselves and society safe. Doing this safely and lawfully requires proper training.
Invest in the best
Engaged and talented drivers are your company's greatest assets and need your investment. One way of doing this is making sure your team has the skills and knowledge they need to perform well in their job, and to demonstrate professionalism.
We know that training can often fall right to the bottom of the to-do list. Sales and servicing clients all seem to take priority.
The last thing you need to do is to spend money and waste time on training courses, right?
Wrong.
When deciding whether to spend money training your staff, simply consider what will happen if you don't train them. Training isn't just an investment in your employees, but also an investment in your future success, as it helps develop and enhance the image of your profession.
Here's why:
Your drivers are guaranteed world-class training from industry experts. Our trainers know your region, your issues, and speak your language.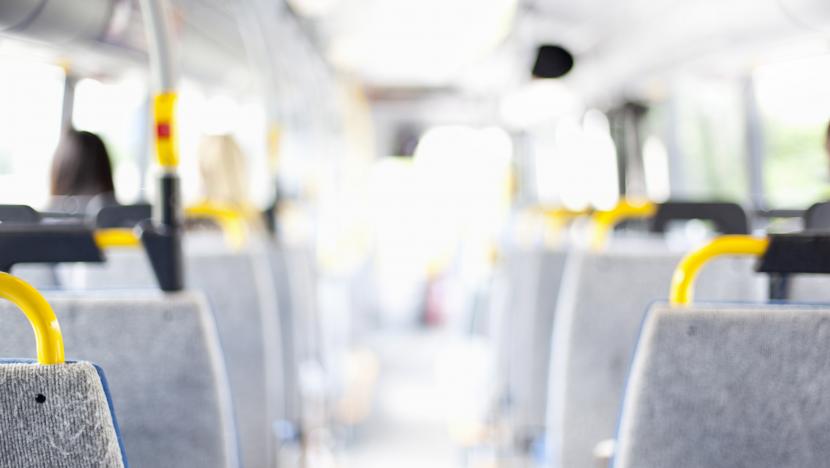 Advantages of IRU Academy training:
Save money: imagine a fleet that has fewer accidents, better fuel consumption, and dedicated, efficient staff. Training your employees with the latest best practices can have a real impact on your bottom line.

Be a leader: stay ahead of the competition and embrace new trends, without suffering a skills shortage. By developing the team of tomorrow, you can continue to innovate and expand without making compromises elsewhere.

Play your part: fulfil your legal requirements with all the added benefits of a motivated and dedicated workforce. Training has been proven to help reduce absenteeism, increase morale, and bolster productivity.
Benefits of IRU Academy courses for your employees:
Learning from the best: your team is guaranteed to get world-class training from industry experts. Our trainers know your region, your issues, and speak your language.
Having hard work acknowledged: not only are IRU Academy courses internationally recognised qualifications, but your employees benefit from being safer at work, knowing their rights, staying healthy and fit, and developing their career.
Being more engaged: studies show that company investment in skills means increased job satisfaction and higher retention rates. Your employees will be happier and more productive at work.
Impact on the industry
Road transport is a key element in the supply chain. We rely on our professional fleet of drivers to help our industry maintain its reputation. Developing and improving employees' skills is not a one-off cost but should be part of an on-going process.
It's only through continuous development that our business will adapt and prosper.
Our goal is to have a professional, sustainable, and efficient industry, one that is able to respond and defend regulations, and that we can all be proud of.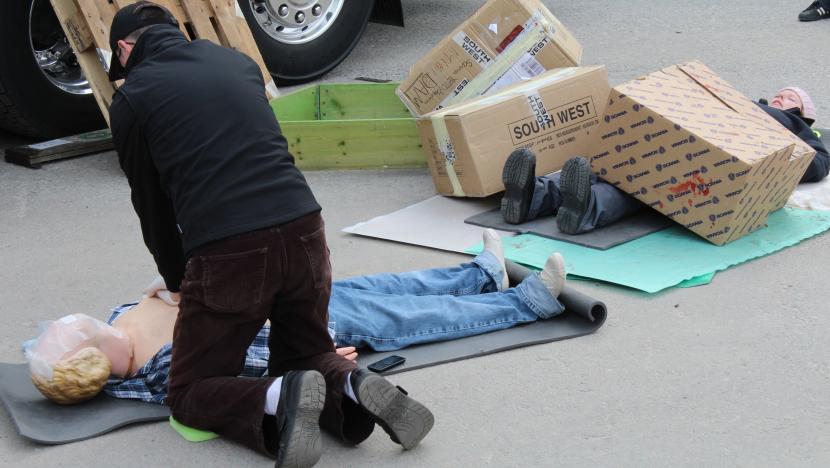 Who should go on an IRU Academy course?
Ideally, all of your workforce should have regular training. When prioritising your team take into consideration those who need it most:
Employees at highest risk of injury or with the most challenging roles
New workers
Anyone who hasn't been on training recently 
All those who directly or indirectly involved in services to road transport
Why choose the IRU Academy?
We have a reputation for excellence.
Road transport is in our DNA. As the world organisation for road transport companies, we have a truly global vision to further the future of road transport.
Our content is current and relevant.
We constantly update our courses to reflect new legislation, new trends, and member requirements.
We focus on the practicalities.
We offer a mix of theoretical and practical sessions. All offer participants the tools and techniques they can put to use in their day-to-day job.
We have an expert group of trainers.
Our courses are run by a team of industry experts. All our trainers are highly skilled professionals with extensive real life experience.
A flexible choice of venue, style, and language.
We have training centres in over 40 countries with courses taught in local languages. Wherever you're based in the world, we're able to help.

UN Resolution on Improving Road Safety acknowledged development by the IRU of harmonised and internationally recognised standards for vocational training of road transport professionals;

ECMT Quality Charter recognises IRU Academy training standards as a reference model, fully in line with the professional qualification requirements;

Each IRU Academy Certificate / Diploma is endorsed by the IRU Academy's Advisory Committee (ADC) which is comprised of key international partners in the road transport field and ensures that training scope and strategy is aligned with the sector's priorities.
Benefits and Services to IRU Academy Graduates
As an IRU Academy Graduate, you will be part of the IRU's international network. You will have exclusive access to valuable information, career and business partnership facilitation and many other benefits, which give you, nationally and internationally, a competitive advantage:
The best in-class training through IRU Academy ATIs and gain recognition of your competencies by leading International Organisations (represented by the IRU Academy Advisory Committee).

Internationally recognised and hologram-protected IRU Academy Certificate / Diploma.

Access to your IRU Academy certificates/diplomas online through private and secure websites, and increase of your visibility to potential employers or clients by creating your own curriculum vitae (CV) online and promoting your qualifications internationally.

Exclusive rights to use the IRU Academy Graduate logo.