Trucks that adapt to suit their cargo and location
TRANSFORMERS project is all about getting creative to improve fuel efficiency. We are developing trucks that can be configured and can adapt their engines and height of the trailer, depending on the volume of the cargo they are carrying for an optimised transport efficiency.
In goods transport, one size does not fit all. But with a bit of innovation, we can develop a system that does fit all.
Have a look at the video above. It's really quite clever.
TRANSFORMERS project aims to create trucks that use 25% less energy per tonne-kilometere than the standard vehicles in use today. Considering trucks shift more than 6,000 billion tonne-kilometeres per year worldwide, 25% is an enormous saving.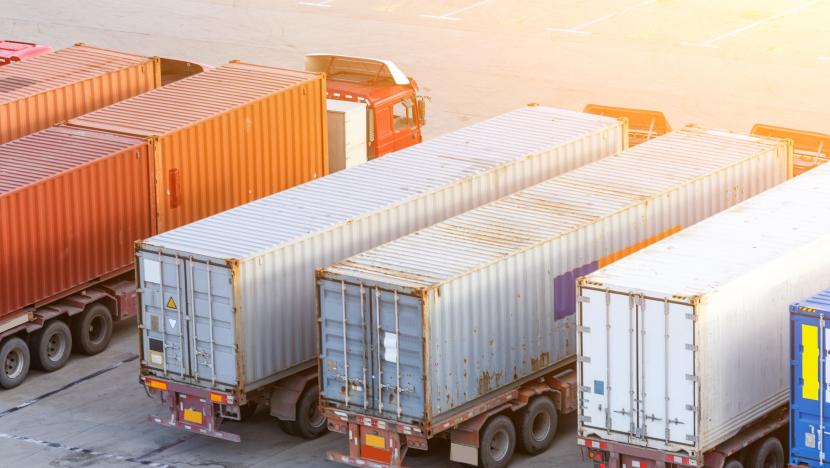 We have come up with two ways of making this happen:
Trucks that adapt to their cargo
Trucks are designed to carry as much as possible. But when the cargo is heavy, it can't carry as much, so there's spare space in the trailer.
Since that empty space is usually at the top, the container is higher than it needs to be. That extra height just sticks up in the air, causing extra wind resistence and forcing the truck's engine to work harder.
We are developing trucks that can lower the roofs of their trailers and cut out that extra space. Then you just raise the roof again when you need to use the extra space for carrying something lighter.
Going electric
Journeys that cover flat ground are more efficient than ones that regularly go uphill and downhill. The vehicle's engine works harder to push it uphill, and then braking wastes energy coming downhill.
We are helping develop the Hybrid on Demand (HoD) system to harness all that lost energy and put it to good use.
With the HoD system, an electric motor charges up energy from the drivetrain as the vehicle goes downhill. Then when the engine needs an extra boost (like when it' is going uphill again), the electric motor kicks in and gives that energy back.
We want at least 70% of trucks to carry HoD technology by 2040.
This project is part of our '30-by-30' commitment to reduce the road transport industry's CO2 emissions by 30% by 2030. 
To learn more about the TRANSFORMERS project, go to www.transformers-project.eu
PROJECT INFO:
Start date: 01/09/2013
End date: 31/03/2017
Partners: VOLVO Technology AB, DAF Trucks NV, Schmitz Cargobull AG, Van Eck Beesd BV, Procter & Gamble Services Company NV, IRU Projects ASBL, Robert Bosch GmbH, Uniresearch BV, Fraunhofer Gesellschaft EV, TNO, Forum de Laboratoires nationauz européens de recherche routière (FEHRL), Institut Français des Sciences et Technologies des Transports, de l'Aménagement et des Reseaux (IFSTTAR), Virtual Vehicle.