Helping turn the wheels of society
Booking a coach for a long-distance trip. Boarding the bus for the daily commute. The convenience of a late night taxi to take us safely home...when you think about it, mobility, enabled by proper public transport is what keeps societies running smoothly. IRU doesn't just look after commercial road transport – we're also passionate about public mobility and the role it plays in keeping communities thriving.
Whether it's buses, coaches or taxis, IRU ensures these modes of transport run smoothly around the world. We look after the coach, bus and taxi driver communities and ensure their vehicles are as modern and eco-efficient as possible. Specifically, we campaign for global standards for coaches and help taxi drivers remain professional and safe making it easy for them to use and create apps to boost their business. It's why we work with transport partners to promote cleaner, greener modes of transport, which clears congestion in cities and brings down CO2 emissions.
How do we do all this?
In Europe it's through our policy making in Brussels and by taking an active role in decisions made within the European Union. In the rest of the world, we initiate campaigns that interested transport and commercial and governmental partners can drive forward.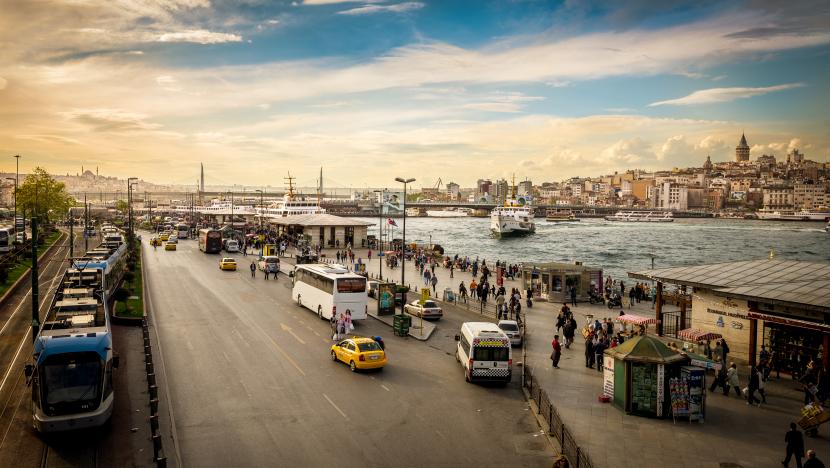 Here's a quick rundown of our top priorities when it comes to improving community transport:
Smart Move Bus and Coach campaign
SmartMove is a global campaign launched in 2009, which champions the use of buses and coaches as the cleanest, safest and most efficient way to get around.
Taxi Anytime, Anywhere campaign
IRU spearheads the 'Taxi Anytime, Anywhere' campaign, which works to improve the global taxi service in terms of flexibility, safety, comfort, accessibility and eco-efficiency.

UpTop – the global network for professional taxi drivers
UpTop is a worldwide community of 300,000 taxi professionals on four continents and the fastest-growing mobile taxi network in the world, with 30,000 new taxis joining every month.