Accessing and understanding the evolution of freight rates is crucial to make the best business decisions for all links along the supply chain: shippers, forwarders, transporters. 
IRU, Transport Intelligence and Upply are organising the The European Road Freight Rate Development Benchmark Q3 webinar to discuss European road freight pricing trends. A special focus this quarter will be on Spain and France.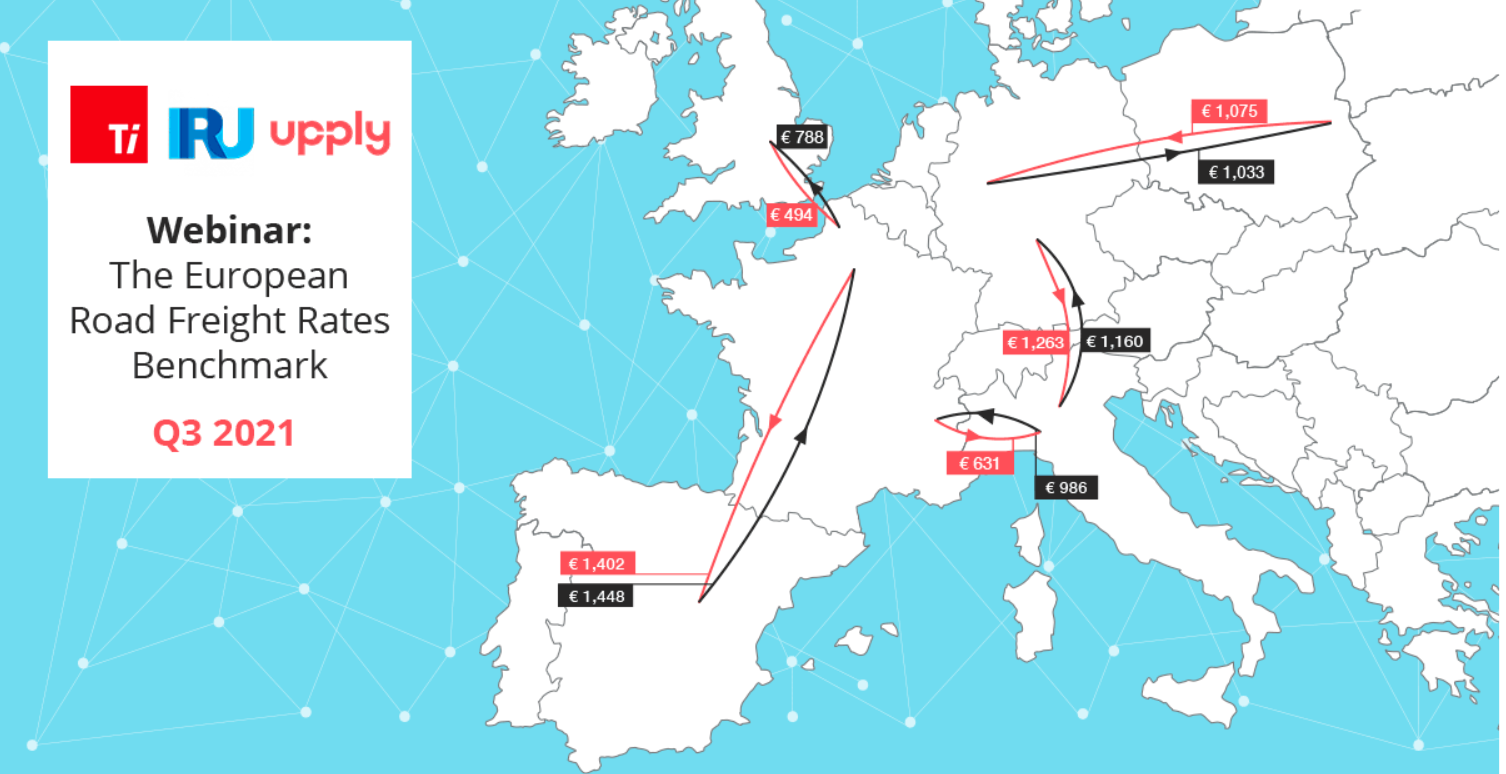 Join us to gain insights on:
How road freight rates have evolved in Q3
What are the most volatile routes?
Which routes will require special attention?
Participants will also exclusively receive the complete Q3 2021 European Road Freight Rate Benchmark report before its wider publication. 
Speakers
Thomas Larrieu – CEO of Upply
Michael Clover – Head of Commercial Development at Transport Intelligence
Marie-Anne Cervoni – Senior Manager – Strategy & Market Intelligence at IRU
Moderator: Michael Clover – Head of Commercial Development at Transport Intelligence
Language: English
Where: Online conference via Zoom
Time: 15:00 - 15:30 (CET)