Tailor-made training for taxi professionals
Taxi drivers are on the road, all day, every day. The 'TAXIstars' programme helps create a safer, better informed and more competitive community of professionals.
TAXIstars is an IT-based learning application for professional taxi-drivers, based on the needs of the labour market and which takes into account the rapidly changing working conditions for professional taxi-drivers.
Co-founded by the European Commission and building on a complementary consortium of expertise across Europe, TAXIStars enables to turn even brief downtimes in a taxi driver's work schedule into learning opportunities.
The course consists of 50 "bite-size" learning units each requiring about 5 minutes for completion. These learning units are grouped into 8 modules covering all essential taxi driver skills which are introduced through a variety of learning tools, which also encompass mobile applications for smartphones and tablets.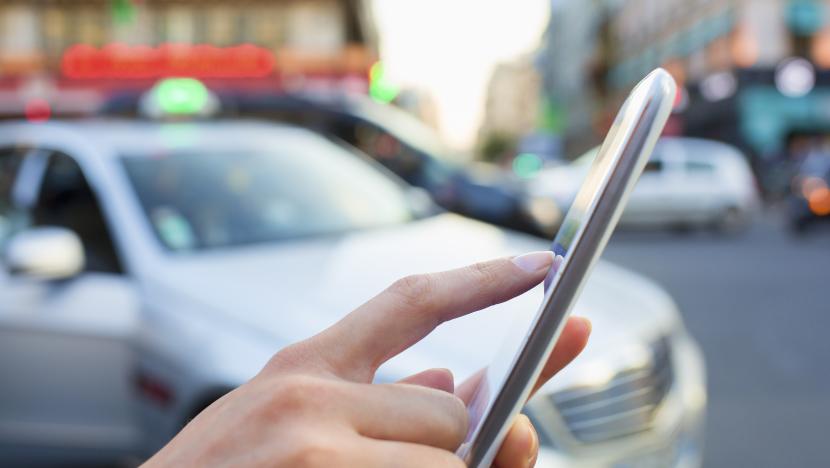 Training materials are tailor-made to the taxi community. The impact and success of the course is such that it holds the potential to be rolled out to stakeholders in other fields, to benefit wider and even more diverse professional driving communities.
TAXIstars trains the professional taxi community on topics such as:
Driver well-being

Ergonomics

Smart driving

Emergency management

Personal safety

Social interaction

Eco-friendliness
To stay up-to-date with IRU support for the global taxi community, why not become an IRU Member?
IRU Academy training
Taxi Driver
Taxi drivers like all other professional drivers need to deliver service excellence. Vocational training helps ensure quality service to passengers, safe working conditions for drivers and increased competitiveness.
Training requirements for taxi drivers vary greatly between cities and countries but the principles of being a professional driver are the same everywhere. The IRU Academy Taxi Driver course focuses on industry best practices.
Who is the course for?
Suitable for all taxi drivers, the course is particularly useful for companies wanting to introduce short, practical induction training for new recruits or retrain their existing workforce.
The course is available globally through the IRU Academy network of Associate Training Institutes.
What you will learn
•    Driver well-being
•    Ergonomics
•    Complacency
•    Emergency situation management
•    Personal safety
•    Customer care and interaction
•    Conflict management
•    Eco-driving
Course structure
The course is made up of theory and practical sessions. It complements Taxistars – a multilingual taxi driver training tool that is accessible on mobile devices, developed for the European Union. 
The theory consists of 50 'bite-size' learning units grouped into modules which can be followed online or with an instructor. The practical part takes place over a day combining city driving with role-playing exercises and case studies.
Participants receive the IRU Academy Taxi Driver certificate when they have passed the theory test and driving assessment. 
Why train with the IRU Academy?
All IRU Academy training programmes:
•    Integrate best practice
•    Comply with international industry standards 
•    Help harmonise industry professional qualification standards at the global level
•    Are designed by industry experts 
•    Guarantee the highest level of quality, consistency and accuracy
•    Are regularly updated to reflect new and amended legislation and latest technical developments