IRU Projects in Europe
Within the EU, IRU Projects, runs projects supported by the European Union
These projects are often at the forefront of new policies, business models, services, training materials and other solutions that foster increased sustainability and safety of road transport. IRU cooperates closely with our dedicated IRU Projects team in this region, in tandem with EU authorities, governments, industry and business partners.
The IRU Projects team is based in the IRU Brussels office.
Current Projects
Digitalisation
The AEOLIX project aims to develop a digital ecosystem that will enable various actors at different levels to better manage, (re-)plan and/or synchronise freight and logistics operations across Europe. AEOLIX will create a strong business environment towards a collaborative approach in the industry supply chain and will reduce the complexity of operations and paperwork while paving the way for a pan-European digital network.
Road safety
SAFER-LC is a project that aims to improve safety and minimize risk by developing a fully integrated cross-modal set of innovative solutions and tools for the proactive management and design of level-crossing infrastructure. SAFER-LC will combine state-of-the-art safety monitoring systems and advanced mobile communication technologies, including the use of CCTV and cooperative communications to develop innovative solutions.
Efficiency and security of logistics supply chains
Increasing security and making the logistics operations more efficient is a common goal of industrial partners, as well as member states. IRU Projects is contributing to these developments through the European project CORE.
Measuring carbon emissions consistently across the logistics supply chain
Reducing transport emissions and improving air quality is a concern that freight transport companies are tackling in different ways. However, the myriad of solutions sometimes creates confusion and disagreement concerning the methods of calculation used which makes it difficult for operators to clearly communicate the results. The LEARN project aims to build on existing carbon footprinting initiatives and develop tools that help businesses to calculate emissions consistently across all transport modes and transshipment centers.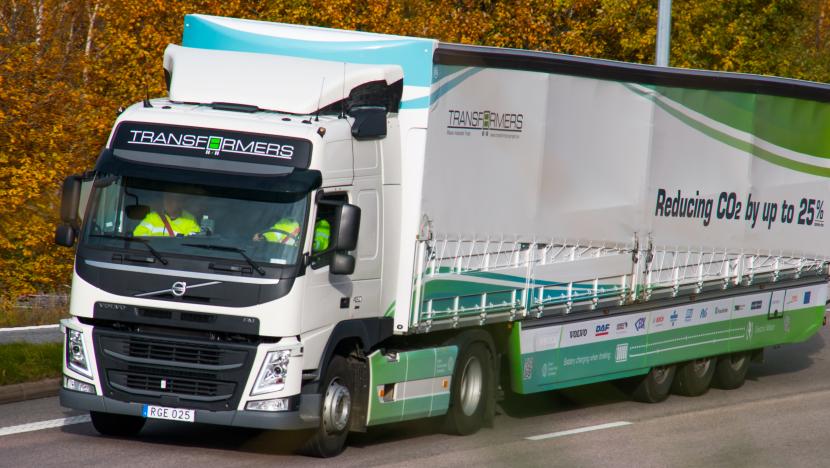 Past Projects
Improving urban logistics
In close cooperation with other stakeholders, the NOVELOG project aims at strongly contributing to removing challenges faced by urban logistics today. This implies developing cost effective strategies, measures & business models to reduce the carbon footprint of logistics operations in cities.
Road safety
Improving road safety is a top priority for IRU Projects. We are looking into how to mitigate impacts of an accident by providing all relevant information to emergency services through eCall (automated emergency call) for buses, coaches and trucks. The work on increasing road safety is closely linked to digitalisation of transport documents, such as eCMR, and is performed though I_HeERO project.
Support with training
With the aim to support further professionalisation of road transport, IRU Projects is working closely with IRU Academy and its Associate Training Institutes (ATIs) on developing new trainings. SEED is supporting countries in South-East Europe to harmonise driver training.
Building vehicles of the future
Hybrid-on-demand, adjustable roofs and new aerodynamic features are just few of the solutions EU project TRANSFORMERS has developed in its ambition to define a truck of the future.
Connecting vehicles with infrastructure
In the future all vehicles, traffic lights, all other traffic users and equipment will be connected and share information with each other. This holds a promise of significantly boosting efficiency and safety of road transport, while at the same time reducing environmental impact. CO-GISTICS project was the first European project fully dedicated to the deployment of cooperative intelligent transport systems (C-ITS) focused on logistics.
Mobility as a Service
One of the future mobility trends is to enable better cooperation between transport stakeholders, and to ultimately make the life of a traveller easier by simplifying information about, booking and payment, when using different transport modes. EU project MOBINET is all about building the new service platform to enable Mobility as a Service concept.
Sharing best practices for electric taxis
Electric vehicles are becoming an interesting option for taxi operations worldwide. Best practices, references, testimonials, as well as information on incentive schemes, training material and economic and environmental aspects are now presented at one place, creating IRU e-Taxi Initiative.