IRU Charter 75
Road transport is the lifeline of economies and communities. This is never more true than in times of crisis.
Recent years have seen a global pandemic, wars and natural disasters. In every case and country, road transport stepped up to help the victims and those affected by these events.
Focusing on the sector's response to these crises, the IRU Charter 75 reinforces the road transport community's commitment to help rescue people, rebuild shattered communities, and make mobility networks and supply chains more resilient and better able to withstand future shocks.
Rescue – Rebuild – Reinforce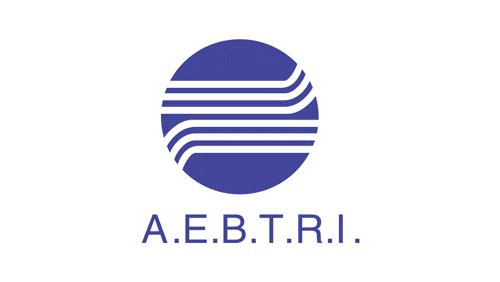 Read the Charter
IRU was founded 75 years ago. We began with one noble quest: to rebuild a war-ravaged Europe, restore its devastated trade and transport links, and revive its surviving peoples who needed food, jobs, stability, and peace.
From these humble beginnings, IRU has now become the trusted voice of the road transport industry across the globe.
One year after its birth, IRU created TIR and now runs the system under UN mandate. This is the UN's longest continuous public private partnership and demonstrates what can be achieved when business and the international community work together.
Today, more than ever before, humanity depends on road transport services. They underpin almost every one of the UN Sustainable Development Goals. The industry is the bedrock of social and economic prosperity, connecting communities and businesses everywhere with safe, efficient, and green mobility and logistics.
This is never truer than in times of crisis. Road transport services are at the forefront of moving food, water, medicine, equipment and people in response to natural disasters, war, pandemics and other emergencies.
On the occasion of its 75th anniversary, IRU, with its members and partners, pledges to, wherever and whenever it can:
Rescue: Keep road transport connections operational and open new emergency links wherever possible for rescue operations during a crisis, including across borders, so people and essential goods get to where they need to be as rapidly as possible.
Rebuild: Work closely with all actors, public and private, to support recovery efforts in the weeks and months after a crisis, providing best in class logistics and mobility solutions to rebuild communities and livelihoods.
Resilience: Give practical advice and on-the-ground guidance to UN and intergovernmental organisations over the longer term so that communities and their transport networks are resilient and wellprepared to tackle crises, re-enforcing social and economic prosperity and ultimately peace.
Charter signatories
Mr Antonio Jimenez Fernandez
Ceo
TRANSMOTA SL
Spain

Ms Elisabeth Post
Chairman
TLN
Netherlands

Mr Gabar Csanyi
Secretary Of International Relations
MKFE
Hungary

Mr Rod Mckenzie
Managing Director Of Policy And Public Affairs
RHA
United Kingdom

Mr David Kochva
General Manager
IRTB
Israel

Mr Vojtech Hromir
Secretary General
CESMAD Bohemia
Czechia

Mr Alexander Karpuk
Director General
BAMAP
Belarus

Mr Dimitar Dimitrov
Member Of The Board Of Managers
CBRH
Bulgaria

Ms Ursula Nies
Head Of Department Of Customs Procedures And International Relations
BGL
Germany

Ms Françoise Antignac
Delegate For International And Customs Affairs
AFTRI
France

Mr Constantin Isac
President
UNTRR
Romania

Mr Bob Costello
Head Of Tir Department
ATA
Saudi Arabia

Mr Valeriu Tulbu
President
AITA
Moldova

Mr Michael Nielsen
Ceo
DPT
Denmark

Mr Ramon Valdivia Palma
General Director
ASTIC
Spain

Mr Tariq Mohammad Aly Rangoonwala
Chairman, Pnc-Icc; Co-Chair, Tir Commission
PNC-ICC
Pakistan

Mr Zenonas Buivydas
Secretary General
LINAVA
Lithuania

Mr Aleksandrs Pociluiko
Secretary General
LATVIJAS AUTO
Latvia

Ms Viliana Ivanova
Head Of Tir Claims
AEBTRI
Bulgaria

Mr Geir Andersson Mo
Secretary General
NLF
Norway

Mr Apostolos Kenanidis
President
OFAE
Greece

Ms Anu Viks
Information And Tir Department
ERAA
Estonia

Mr Tiit Parik
President
ERAA
Estonia

Mr Ermo Perolainen
Secretary General
ERAA
Estonia

Mr Dan Wolff
Ceo (Eurotran Conseil)
IRHA
Ireland

Mr Guillermo D. Werner
Secretary General
FADEEAC
Argentina

Mr Pierre-Alain Saclier
Global Ground And Rail Product Development Leader
CEVA
France

Mr Chris Vanhoegaerden
Deputy Public Affairs Global
UPS
Belgium

Mr Umberto De Pretto
Secretary General
IRU
Switzerland

Mr Radu Dinescu
President
IRU
Switzerland

Ms Asli Calik
Vice-President
IRU
Turkey

Mr Roberto Guarnieri
President
FADEEAC
Argentina

Mr Jani Ylalehto
Chairman Of Skal
SKAL
Finland

Mr Andre De Simone
Director
NTC
Brazil

Mr Behnam Faramarzian
Director General, Tir & Ata Department
ICCIMA
Iran

Mr Mirko Ozegovic
Head Of Section, Ipa Programming And Implementation, Ministry Of Education
CCIS-AT
Serbia

Mr Leonid Mikhailovich Kostiuchenko
President
ASMPA UA
Ukraine

Mr Jan Buczek
President
ZMPD
Poland

Ms Eleni Eugenia Tsati
Scientist
WHO
Switzerland

Mr Gregoire Gregory
General Manager
MOREUS Group
France

Mr Eduart Kasa
President
ANALTIR
Albania

Ms Olivera Miovska
Head Of Tir, Department Of Goods Transport
AMERIT
North Macedonia

Ms Iro Doumani
General Manager
OFAE
Greece

Mr Alper Ozel
Chairman Of The Executive Committee
UND
Turkey

Mr Alpdogan Kahraman
Member Of Executive Committee
UND
Turkey

Mr Bekmyrat Eyeberdiyev
Chairman
THADA
Turkmenistan

Mr Gia Tsipuria
President
GIRCA
Georgia

Mr Oznur Yilmaz
Digital Technograph
TOBB
Turkey

Ms Selcan Balantekin
Tir & Ata Carnets Division Expert
TOBB
Turkey

Mr Zijad Sinanovic
Transport Specialist
AIRH
Bosnia & Herzegovina

Mr Javaid Basini
Secretary General
PNC-ICC / IRU
Pakistan

Mr Salim Ghani
Manager Carnets
PNC ICC
Pakistan

Mr Jose Maria Quijano
General Secretary
CONFEDERACION ESPAÑOLA DE TRANSPORTE DE MERCANCIAS (CETM)
Spain

Mr Gavin Miller
National Operations Manager
CPT UK
United Kingdom

Mr Behnam Faramarzian
Diretor General Int'l Transport , Ir/Ata
ICCIMA
Iran

Mr Florian Florian
Project Manager, Certification & Standards
IRU
Switzerland

Mr Philippe Degraef
Manager
Febetra
Belgium

Mr Alberto Cossa
Manager Continental Transport
GLOBUS Family of Brands
Switzerland

Mr Jerome Gillet
Technical Director
FFC CONSTRUCTEURS
France

Mr Benoit Daly
Secretary-General
FFC CONSTRUCTEURS
France

Mr Ton Klijn
Director
ESTA
Netherlands

Mr Łukasz Chwalczuk
President
OSPTN
Poland

Mr Fred Westdijk
Ceo
Jan de Rijk Logistics
Netherlands

Mr Francisco Paz
Director Rrii
AT Academia del Transportista
Spain

Mr Mihael Kranjc
Journalist
Pop TV
Slovenia

Mr Ghenadie Taulean
Administrator
AITA
Moldova

Mr Zenonas Buivydas
Secretary General
LINAVA
Lithuania

Mr Asset Assavbayev
Secretary General
TRACECA
Azerbaijan

Mr Ghenade Taulean
Administrator
AITA
Moldova

Ms Viliana Ivanova
Head Of Tir Claims
AEBTRI
Bulgaria

Mr Sanjar Nematjonovich Pulatov
Chairman
AIRCUZ
Uzbekistan

Mr Yerlan Absatov
General Director
Kazlogistics
Kazakhstan

Mr Kadir Çirkin
Expert
UND
Turkey

Ms Evren Bingöl
Vice-Chairperson Of Executive Committee
UND
Turkey

Mr Mirko Ožegović
Head Of Tir Department
CCIS-AT
Serbia

Mr Asset Assavbayev
Secretary General
TRACECA
Azerbaijan

Mr Habib Hasanov
President
ABADA
Azerbaijan

Ms Elene Shatberashvili
Manager Group On Road Transport & Multilatreal Quota
ITF
France

Mr Vytautas Nauduzas
Conseiller De Linava
LINAVA
Lithuania

Mr Nyamdavaa Namsrai
Vice-President
NARTAM
Mongolia

Mr Shaaziz Shavakhabov
Deputy Head Of Tashkent Branch Office
AIRCUZ
Uzbekistan

Ms Michaela Havelkova
Head Of Customs Department
CESMAD Bohemia
Czechia

Mr Giedrius Lubas
Director
LINAVA
Lithuania

Mr Avzal Mansurov
Deputy Director
Uzagrotrans
Uzbekistan

Mr Hasan Almanasif
Executive Manager
SATA
Saudi Arabia

Mr Sanjar Pulatov
Chairman
AIRCUZ
Uzbekistan

Mr Rafael Turdiev
General Director
Otomoto LLC
Kyrgyzstan

Mr Jan Buczek
President
ZMPD
Poland

Mr Sayyod Nuritdinov
Specialist
Ministry of Transport of Uzbekistan
Uzbekistan

Mr Andrius Burba
Ceo
JSC Central Asia Projects
Lithuania

Mr Nigmanov Okilion
Chief Specialist
AIRCUZ
Uzbekistan

Mr Eduart Kasa
President
ANALTIR
Albania

Mr Beknazar Mamytov
Director
AIRTO KR
Kyrgyzstan

Mr Valeriu Tilbu
President
AITA
Moldova

Mr Ulan Cholponaev
Assistant Minister Of Energy And Infrastructure
Eurasian Economic Commission
Kyrgyzstan

Ms Asel Uzagalieva
Deputy Manager
GIZ Regional Project "Trade Facilitation in Central Asia"
Uzbekistan

Mr Alpdogan Kahraman
Deputy Secretary General
BSEC-URTA
Turkey

Mr Firas Altaweel
Global Director Customs Policy & Compliance
HUAWEI
United Arab Emirates