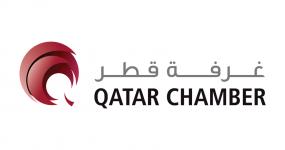 Qatar Chamber of Commerce and Industry (QCCI)
Qatar Doha
Member type:
TIR association, Associate, Goods transport
Established in 1963, the Qatar Chamber of Commerce and Industry (QCCI) is one of the oldest Chambers of Commerce in the Golf Cooperation Council (GCC) countries. Being a non-profit-making and a non-governmental organisation, the Qatar Chamber exercises a wide range of activities commensurate with national, regional and international developments and serves the commercial, industrial and agricultural interests of its participants in the private sector.

The QCCI's mission is to better represent and support the Qatar business community and highlight the available business opportunities within the various sectors and industries in Qatar.

The QCCI's principal role is to regulate, represent, defend and promote commercial, industrial and agricultural interests, and to support and develop the economy and productivity of the country in general, and the member companies in particular. Additionally, it develops Qatar's international trading system and enhances its cooperation with other chambers of commerce around the world.
CEO/Director:
Saleh BIN HAMAD AL SHARQI (Director General)