Across countries, across town
Trucks can go almost everywhere. Large or small, they are the most important way that we move goods.
Almost everything in our homes or offices has, at one point of its production or distribution, been on a truck.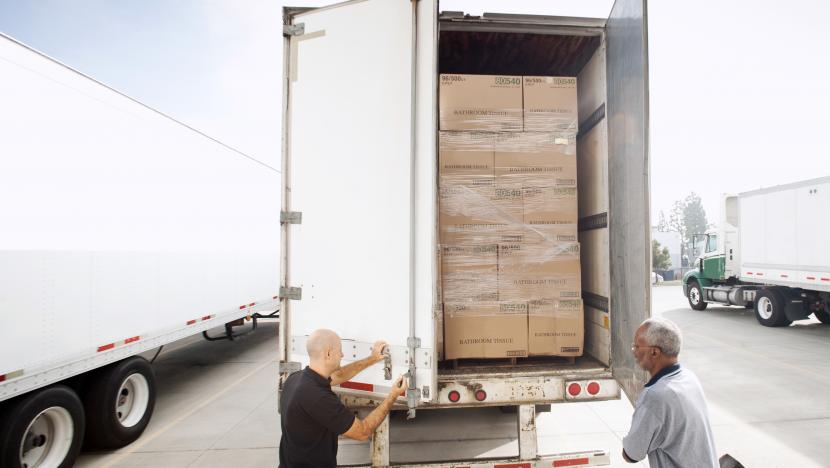 Prosperity is delivered by truck
Since the early 1900s, trucks have played a very important role in helping countries develop and become prosperous, in particular helping create a fairer distribution of wealth and jobs between urban and rural areas.
Their flexibility means that producers, businesses and people can live and work almost anywhere.

Did you know?
Road transport today carries, on average, more than 80% of inland freight volume.
More than 6,000 billion tonne-kilometres of goods are transported each year by road in the EU, USA, CIS, China and Japan alone.
In modern economies, 85% of road freight tonnage is carried over distances of 150km or less – along routes for which no other form of transport would be realistic. Less than 1% gets carried over 1,000km.
Road freight transport directly creates a lot of jobs – 6.5 million in the EU and nearly 9 million in the USA. And that's not including jobs in truck-related industries, such as vehicle manufacturing, repairs, retail, leasing, or insurance, nor the millions of other jobs that depend on trucks to supply and distribute goods.