Getting everybody onboard
Buses and coaches are the most important form of urban and rural passenger transport around the world.
Increases in population, shifting mobility patterns and a greater focus on environmental issues are changing the face of public transport.
Whether over short or long distances, buses and coaches are one of the safest, greenest, most user-friendly, affordable and inclusive means of transport.
Buses and coaches have been shaping sustainable mobility for more than a century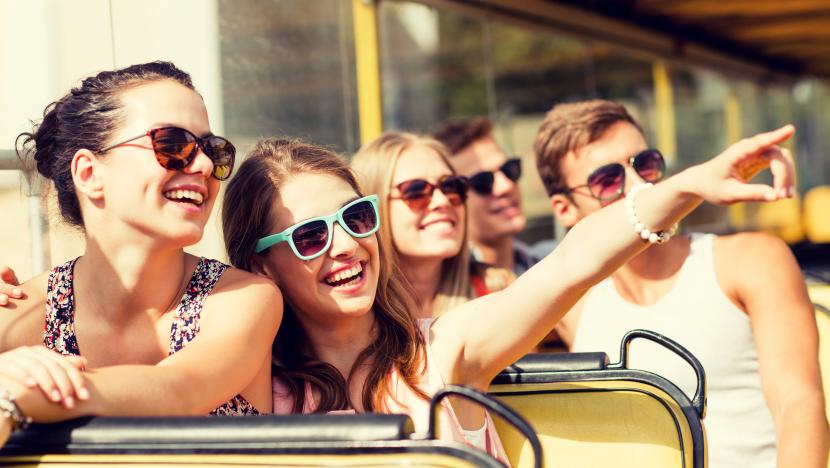 The long and the short of it
Buses are the most common way to move people over short and medium distances in towns and cities, as well as in most rural areas. They also play a crucial role in connecting different modes of urban transit.
Coaches move people comfortably across long distances and allow people to explore new places through tourism. They are often the only means of long distance transport for much of the world's population.

Flexible, fast, green and clean
With minimal investment, new routes – across town or across countries – can be launched. Buses and coaches are the most flexible, affordable and adaptable form of passenger transport.
Aside from reducing congestion, buses and coaches also have the lowest carbon footprint per passenger of any form of motorised transport.
And with fleets being constantly renewed – at up to 10% per year in many countries – buses and coaches are leading the way in implementing new low emission technology.

Community service
Buses and coaches play an important role in social cohesion, helping people, especially those on low incomes, access education, work and healthcare.
And they are often the only transport option for people who don't drive, have disabilities or live in remote areas.
A key link in the mobility chain, it is often a bus or coach that takes you to your final destination once you get off the plane, train, tram or boat.

Did you know?
Buses and coaches account for 55% of public transport in Europe, over 45% of all passenger transport in Turkey, and 751 million passenger trips annually in the USA.
The bus and coach industry employs around 8 million people in Europe.
Each job created in the USA's bus and coach industry creates at least three additional jobs in partner industries.
More than 21 million people work directly in China's bus and coach industry.
Over distances of between 500 and 1,000 kilometres, buses and coaches have the lowest cost per passenger of any kind of transport.